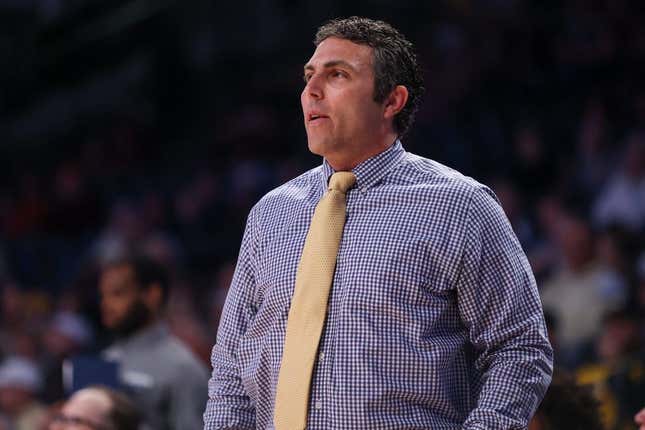 A woman who falsely accused former Georgia Tech basketball coach Josh Pastner of sexual assault was sentenced to one year in prison and three years of supervised release.
How running an NFL team is like running a restaurant | Chef Emeril Lagasse
According to federal court records obtained by ESPN, Jennifer Pendley pleaded guilty to one felony count of conspiracy to commit extortion.
Pendley's co-conspirator, Ronald Bell, was sentenced last month to 33 months in federal prison for his role in trying to extort Pastner with the false accusation.
Pastner, who was fired in March after seven seasons with the Yellow Jackets, had denied the couple's allegations. "(There is) zero truth to any of those disgusting, bogus allegations," Pastner said. "It's disgusting."
Prosecutors said that Bell, who had been Pastner's friend, recruited a security guard who worked at Georgia Tech games to claim he witnessed Pastner assaulting Pendley before a game in 2016. Bell promised the guard a share of what he alleged would be a $20 million settlement.
Pastner, 45, has a career coaching record of 276-187 at Memphis (2009-16) and Georgia Tech (2016-23). His teams reached the NCAA Tournament five times, including 2021 with the Yellow Jackets.
—Field Level Media