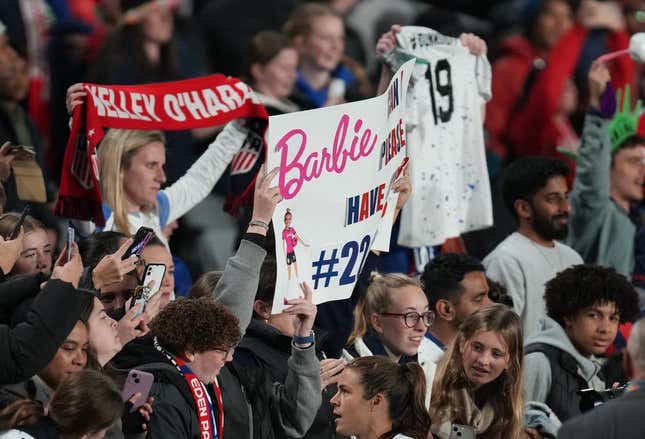 First-time participant Morocco edged Colombia 1-0 on Thursday to advance to the knockout stage in the Women's World Cup.
Is Texas or Florida State a bigger national title contender? | Agree to Disagree
Anissa Lahmari scored the only goal of the Group H match in Perth, Australia, pounding a rebound of Ghizlane Chebbak's missed penalty into the net at the end of the first half.
Germany, which beat Morocco 6-0, botched its chance to advance by earning a draw with South Korea. That result eliminated Germany from the tournament and pushed Colombia into the Round of 16.
Germany needed a win over South Korea and was on the attack most of the match but failed to muster a second goal in the 1-1 draw in Brisbane, Australia.
Alexandra Popp got Germany even with a header in the 42nd minute before defensive changes kept Popp in check.
South Korea had only five shots on goal and was silent after a sixth-minute strike from Cho So-hyun.
Popp appeared to score the go-ahead goal in the 57th minute, but it was overturned by VAR.
Ranked second in the world, Germany finished with four points behind Colombia and Morocco with six points each in Group H, sending the two-time World Cup champions home early.
In nine appearances in the World Cup, this is the first time Germany won't be part of the Group of 16.
Up next for Morocco is France. Colombia, which won its first two matches and finished ahead of Morocco on goal differential, will play Jamaica in Melbourne.
Manuela Vanegas will miss the match for Colombia after drawing another yellow card.
Morocco's men became the first African or Arab nation to reach a FIFA World Cup Round of 16 in 2022.
--Field Level Media