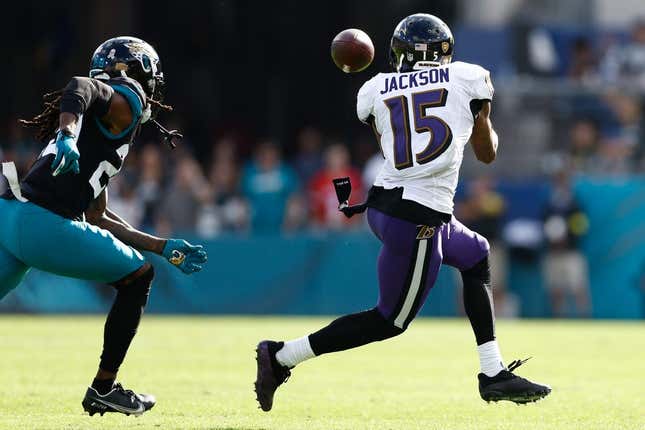 Three-time Pro Bowl wide receiver DeSean Jackson clarified a post on social media that many interpreted as a retirement announcement.
How running an NFL team is like running a restaurant | Chef Emeril Lagasse
Jackson, 36, initially caused a stir on Sunday morning with the following post on Instagram:
"Did it my way 15 years strong!! Neva anotha like it! #0ne0fone"
Two days later, Jackson took to social media in a bid to clear the air.
"They reaching my last post wasn't a retirement post! I just had to get some stuff off my chest! Y'all will know when the Boi retire!" he wrote on Instagram.
Jackson, who is an unrestricted free agent, had nine catches for 153 yards in seven games (one start) last season with the Baltimore Ravens.
He has 641 receptions for 11,263 yards and 58 touchdowns in 183 games (159 starts) with the Philadelphia Eagles (2008-13, 2019-20), Washington franchise (2014-16), Tampa Bay Buccaneers (2017-18), Los Angeles Rams (2021), Las Vegas Raiders (2021) and Ravens (2022).
A second-round pick by the Eagles in 2008, Jackson led the NFL in yards per reception in 2010, 2014, 2016 and 2018.
--Field Level Media