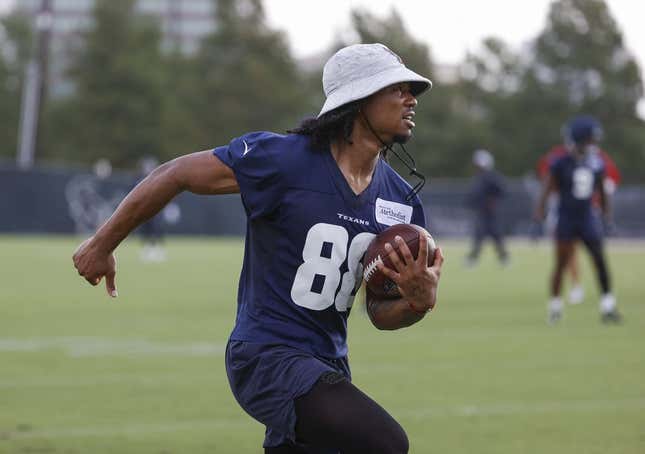 John Metchie is back on the field with the Houston Texans as he continues to recover from leukemia
Will South Beach Flu give the Heat home court advantage? | Keep it a Buck(et)
A second-round pick in the 2022 NFL Draft, the former Alabama wide receiver hasn't had a chance since his selection to spend much time in organized football activities. When he reported to the team after the draft, he still was recovering from a torn left ACL sustained in the 2021 Southeastern Conference championship game.
"He's making progress," general manager Nick Caserio told reporters Saturday after the final rounds of the draft. "So he was a full participant last week when we got on the field for sort of phase 2, which is what we did."
The next phase is organized team activities, which will give Metchie a chance to work on his "football movements" in non-contact drills, Caserio said.
"His will to work, his effort, his mental and physical toughness, and the work with the sports performance staff has been incredible," Caserio said. "There's a lot of people that deserve a lot of credit that have helped him get to this point. Start with John. I would say it's kind of inspiring to see somebody do that."
Understandably, Metchie still has work to do before he is game-ready.
"Still a long road ahead of us, and he hasn't played a lot of football," Caserio said. "We're all certainly cautiously optimistic about where he's headed."
Metchie, 22, announced last July that he had been diagnosed with acute promyelocytic leukemia.
He recorded 96 catches for 1,142 yards and eight touchdowns in 2021 before tearing his ACL in Alabama's 41-24 win over Georgia in the SEC title game. He had 155 catches for 2,081 yards and 14 TDs in three seasons with the Crimson Tide.
--Field Level Media