Bill DeMott, a former pro wrestler who got a job as the developmental trainer for WWE's branch NXT—think of it as a farm system—stepped down today after numerous allegations of abuse.
DeMott released a statement today through Twitter:
I deny the recent allegations made about me, however, to avoid any embarrassment or damage to the WWE, I've decided to step down from my role effective immediately.
On Monday, a 2013 letter by former NXT wrestler Judas Devlin (real name: Austin Matelson) surfaced on Reddit's SquaredCircle subsite. The memo, sent to WWE employees Canyon Ceman, Jane Geddes, and Dorothy Brill, accused DeMott of offensive language and physically harming wrestlers, among other actions. A copy of the full memo is on the subsite, but here are a few instances of DeMott's alleged behavior, according to Matelson:
Demott constantly refers to Oliver Gray as Joel Pedophile which personally enrages me because I used to help a Psychology Professor in Los Angeles do lectures for sexually abused children.
When Dante Dash referred to his finishing move as the Davey boy, as it was utilized by the late Davey Smith who died tragically, Coach Demott makes the following comment, "The Davey Boy? What turning blue and dropping dead on the lawn?"

Coach Demott told student Enzo Amore that he hopes he dies.

Demott also told our entire morning class and Ricky Steamboat's class to kill themselves just days after we tolled the ring bell 10 times for the late Mike Graham a former star FCW wrestler, who committed suicide.

Coach Demott routinely bullies Enzo verbally as well as physically. I have seen Enzo on several occasions be slapped in the face by Bill. During one practice he decided to show Enzo how doing a slam wrong could hurt someone, so he picked Enzo up and dropped him without warning directly on his head and neck. He then decided that each time a student slammed his 100lbs heavy bag with bad form that student had to slam one of his peers the same way. Demott found this drill amusing yet each student was put at serious injury risk.

Demott has grabbed an injured David Harwood by his neck pulled him to the office door and verbally chastised him for standing by the ring during practice when he wasn't cleared, even though he was simply listening to a lecture by Ricky Steamboat.

Demott has kicked Memo Montenegro in the groin and laughed as he crumbled into a heap. Memo being a Mexican immigrant to the United States has a heavy accent, which Coach Demott constantly criticizes and makes fun of.

He routinely will attempt to bust students lip on the bottom rope when they stand to close to the ring. On several occasions he has punished students for mistakes in practice by making them bend forward putting their face near the ropes so that Coach Demott can bounce the rope off the bridge of their nose.

He routinely calls Gary Jackson a fat tub of goo, tells Osmund Cherry who is of African descent, to go back to Africa and most recently has made derogatory remarks about sexual preferences to Brandon Traven.
G/O Media may get a commission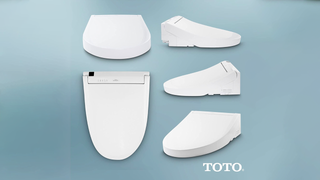 44% off
Toto Washlet Electronic Bidet Toilet Seat
Matelson confirmed the letter on his Twitter account. Even though he asked the recipients to keep the email confidential, he said DeMott found out and kept taunting him:
Another letter, written by former NXT wrestler Brandon Traven (real name: Ryan Collins) to Ceman in 2013, leaked this week after Matelson's. A few of Collins's allegations overlap with Matelson's. An excerpt, via Wrestling Inc.:
I have also grown very tired of how Coach DeMott has constantly bullied us. Whether by physically hitting us, or by calling us gay. He has on numerous occasions alluded to me being gay. His favorite phrase is "half a sissy" not to mention him calling me and others "f-ggots" Coach DeMott has also on several occasions grabbed the bottom rope while we are watching practice and pull it back to hit everyone in the face while they are paying attention to instruction. I personally don't understand his destructive and bullying nature.
Collins confirmed he wrote the letter but said he didn't leak it to the public.
Thursday night, Las Vegas-based wrestler Terra Calaway (real name: Samantha Cohen) shared her own stories about DeMott:
On Tuesday, WWE released a statement saying they found nothing while looking into Matelson's claims. Via PWInsider:
WWE took the accusations made two years ago by Austin Matelson very seriously, conducted a full investigation and was unable to validate the claims. Regardless, WWE continues to reinforce policies and procedures to ensure a positive training environment.
Photo: Getty Images