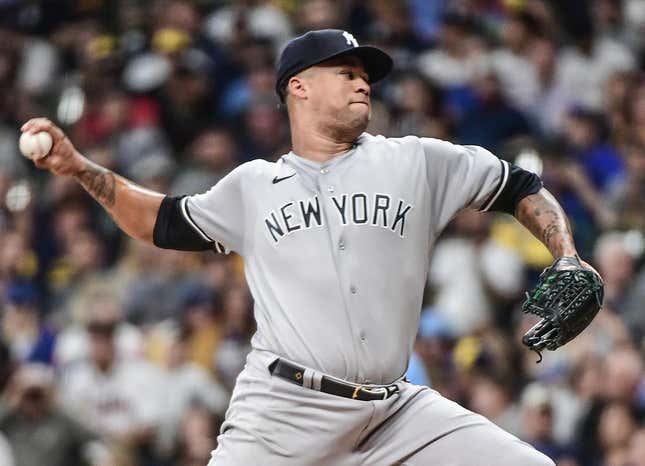 The New York Yankees transferred Frankie Montas to the 60-day injured list and also signed fellow right-handed pitcher Ian Hamilton to a major league contract and added him to the active roster on Monday
'Soccer fandom is full of gatekeepers' says Ted Lasso actor Brendan Hunt
The Yankees optioned right-hander Jhony Brito to Triple-A Scranton/Wilkes-Barre after Sunday's game
Montas underwent arthroscopic surgery on his throwing shoulder in mid-February and is not expected to return to action until late in the regular season at the earliest.
The Yankees acquired Montas from the Oakland Athletics at last season's trade deadline. He made eight starts for the Yankees and went 1-3 with a 6.35 ERA after pitching to a 3.18 ERA in his first 19 starts of the year for Oakland
Hamilton, meanwhile, appeared in just one game for the Minnesota Twins in 2022. In 15 career bullpen outings for the Chicago White Sox (2018, 2020) and Twins, the 27-year-old has amassed a 1-2 record and a 4.91 ERA across 14 2/3 innings.
The Yankees originally signed Hamilton to a minor league deal in February
Brito made his major league debut Sunday by starting New York's third game of the season. He yielded just two hits and one walk while striking out six over five scoreless innings to earn the decision in a 6-0 win over the San Francisco Giants.
--Field Level Media