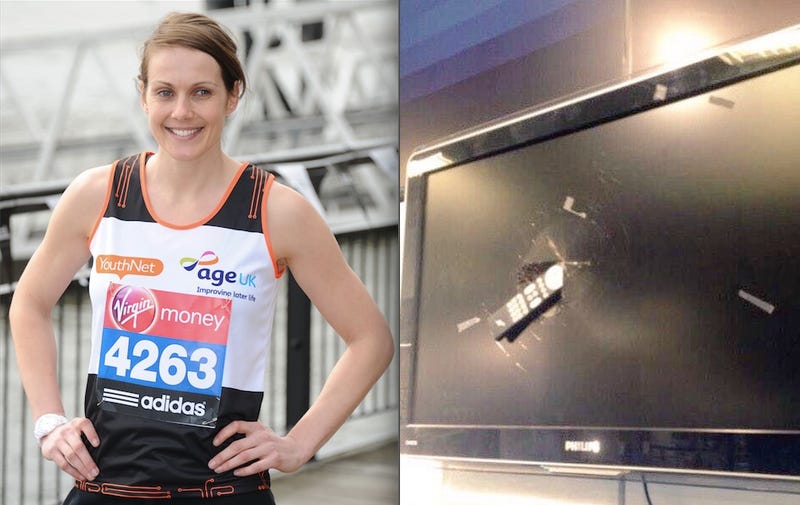 Update [11:01 a.m.]: Turns out, the tweeted picture showing the remote in the TV was a joke and not actually a picture of Sotherton's TV. Sorry for the error. The original post is below.
It's a common urge when watching your favorite team blow a game to want to grab the nearest thing, usually the remote, and fling it at the TV in a fit of rage. Usually, you stop yourself midway through your windup. Former Olympic medalist and committed Gunner Kelly Sotherton, however, did not:
Woosah, Kelly. Woosah.
[Sport]