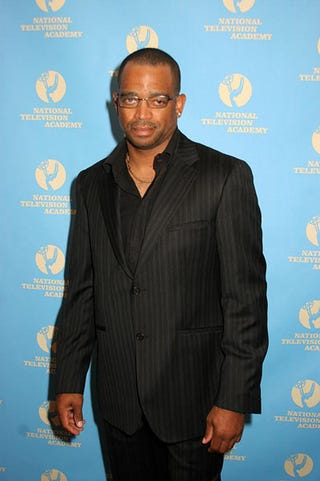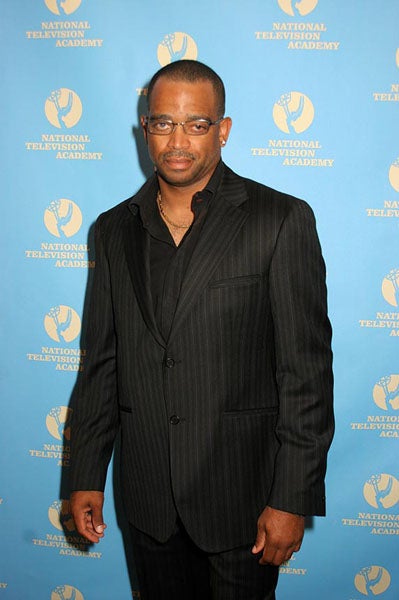 This month's GQ, "The Comedy Issue", features a slate of interesting articles about the state of comedy — the up-and-comers, the old guard, in an easy-to-read lay out, anchored by a Seth Rogen feature, which tells us all how the shlubby kid with the Jew-fro became the hottest property in Hollywood — and is end-to-end a very satisfying read. In the front of the book, which may or may not be part of the "Comedy Issue," GQ writer Nate Penn has a quick q-and-a with ESPN's Stuart Scott. Clearly he's either a little annoyed at answering this whole blog question (don't blame him) or he's just come around to actually reading them — this one in particular.
GQ: Mike Francesa has suggested that you've developed compromisingly close ties to your subjects — you golf with Tiger Woods, for example. Will Leitch, ex-Deadspin editor, says that sports blogs are on the rise because fans think reporters don't write candidly about athletes for fear of losing access.

Stuart Scott: You're going to make friendships with the people that you cover. But look at our coverage on ESPN. Do we treat these athletes with kid gloves? To me, Will Leitch and Deadspin are a joke. He doesn't have access, so he makes stuff up. About a year and a half ago, ESPN was doing Super Bowl coverage in Miami. I went to this place with some co-workers, and a friend at another network, who is also a former Broncos cheerleader, text-messaged me: "You guys want come over to the hotel and have a beer?" A Deadspin writer was looking over my shoulder as I texted, and the next day on the site, he writes that I was making a booty call. What they do is crap."
Was Dan Steinberg not deserving of this type of answer? Anyway, glad to see Stu Scott's feeling better.
A Conversation With Stu Scott [Sports Bog]
Stuart Scott Doesn't Read Your Blog [Sports Bog]