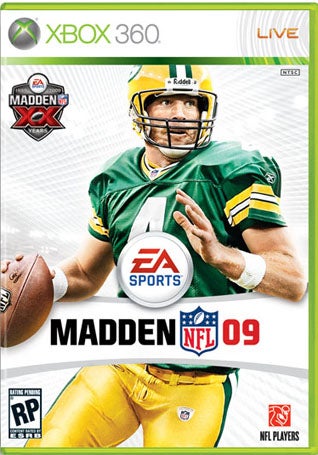 Fans of the interception will be happy to know that Brett Favre is THIS close to becoming a Tampa Bay Buccaneer; as the Tampa Tribune is breathlessly reporting . Why this is especially intriguing is that coach Jon Gruden is known for his intricate and varied playbook, and Favre won't have a lot of time to absorb it before the team's regular season opener on Sept. 7 against New Orleans. So why not get yourself a nice box seat ticket to that one; Brett might even heave a couple of desperation passes to you!
The Tribune has learned Favre will not stand in the way of a trade from Green Bay to Tampa Bay and the deal is likely to be finalized within 24 hours. The chances of the trade unraveling are remote and Favre has indicated to the Bucs directly that he is willing to change teams after 16 years of growing his legend in Green Bay. The Packers, unwilling to deal the 3-time league MVP to an NFC North rival, view the Bucs as a compromise in this ugly impasse. The Bucs view Favre as an upgrade on QB Jeff Garcia, who made the Pro Bowl in 2007 while leading Tampa Bay to an NFC South title.
Questions, questions. Who will be involved in the trade? Will it involve Jeff Garcia, who, after all, has the third-highest rating among active quarterbacks and made the Pro Bowl last season (replacing, ironically, Favre)? It was greatly due to Garcia's play — winning their division — that Gruden got a big contract extension. You know Garcia was sitting around a month ago muttering "Somehow I just know it's going to be me getting screwed here." Anyway, welcome to the Matt Flynn Era in Green Bay. UPDATE: Fox Sports says the Tampa Tribune story is untrue; and that
it's really the Jets who are most in play
. "Right now the Jets have a better deal on the table than the Buccaneers do," Fox Sports' Jay Glazer said. "The deal the Jets are offering right now is so much sweeter than the deal the Buccaneers are offering." But Glazer added that even though Favre is talking to the Jets, he so far simply hasn't warmed up to the idea of playing for them.
Report: Favre On Verge Of Joining Bucs
[Tampa Tribune]
Jets Make Best Offer; Are Favre's Last Choice
[Pro Football Talk]