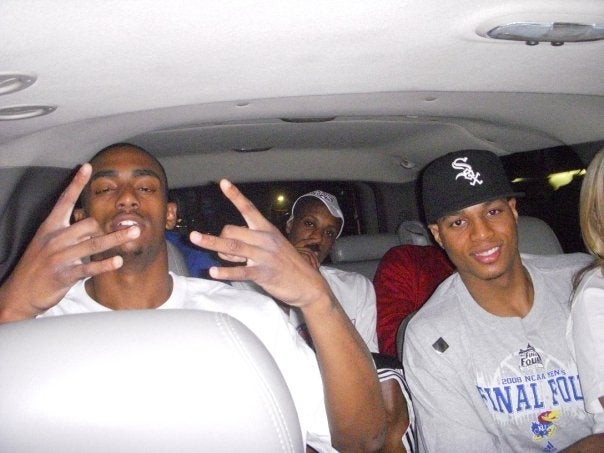 Yesterday's news about former Jayhawk heroes Mario Chalmers and Darrell Arthur allegedly getting caught with "marijuana and women" at NBA rookie transition program has put their current teams in a bind (Chalmers was supposed to compete for the Heat's starting point guard job) and their former head coach, Bill Self, in protective mode. ESPN reported yesterday that the players were nabbed by hotel security at the Doral Arrowwood resort in Rye Brook, N.Y., where 69 of the league's rookies arrived last night for the four-day seminar in which coaches, referees and former players speak about "adapting to the league". (One of the seminars: "Personal Development and Education" which covers, among other things, "Drugs and Alcohol" and "Sexual Health". Guess they were planning on skipping that one.) But most of the league spokespeople have not fully confirmed what actually happened with Chalmers and Arthur in their hotel rooms, stating that the two "violated rules and were sent home." And Self tells ESPN he's supporting his players until the facts are straight.
"We really don't know all the facts yet, and I certainly would never comment publicly on any personal matter concerning any player I have ever coached. Beyond that, I can say that both Mario and Darrell were great to coach. They played a huge role in our success the past few years, in large part due to their unselfishness and the sacrifices they made for our program."
Per league policy, Chalmers and Arthur were booted from the seminar and will have to repeat it again next year. Well, good news is, they probably learned their lesson. Maybe. Possibly. Oh and the above photo was sent in by a reader was shared a ride with a couple of the Jayhawks the night they won the championship. Darrell Arthur looks happy.
Sources: Chalmers, Arthur caught with marijuana at rookie camp
[ESPN]