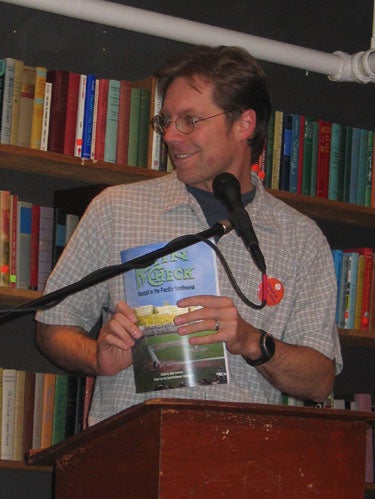 Recently retired reliever Todd Jones is getting a nice send-off by most players, fans and beat writers for his many years of baseball service and overall good-guyness. And despite his many shaky late-inning outings, Jones will retire as the Tigers all-time saves leader. Jones also made a name for himself off the field as a regular columnist for the Sporting News , which he'll continue even though he won't have the usual on-field insight that made it enjoyable to some people. ESPN writer and Bill James acolyte, Rob Neyer, however, is not a fan. In fact, in a recent ESPN INSIDER blog post , he pisses all over the Jones farewell party by questioning why the Sporting News will let him continue to write for them:
Unless Jones remains in baseball somehow, I'm not sure how interesting his column will be. Jones always has written from the perspective of the white, American-born, veteran player, and I've always gotten the impression that he's sort of the archetype: spends his offseasons hunting and fishing, loves the American flag, doesn't really want to know whether he has any gay teammates. Probably a good guy to have a beer with. I know guys like that, and I like them. That doesn't make Todd Jones a great writer, though. Frankly, I learn more from one Doug Glanville column than from all the Todd Jones columns I've read. Not that they haven't been interesting. But if Jones' next job isn't interesting, I doubt his columns will be. In the end, I suspect his legacy will be all about his pitching. And he was a pretty good pitcher for a long time.
He's right. We don't need anymore insights from Todd Jones and his white American everyman perspective. We do, however, need more scintillating VORP perspective from white, American-born writers. They are in short supply.
Todd Jones Better With Ball Than Pen
[ESPN INSIDER] (What?! You don't have an INSIDER account?)