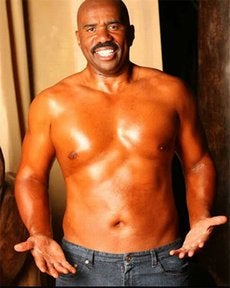 As millions of baseball enthusiasts tuned in last night hoping to see Game Six of the American League Championship Series, a surprise awaited them: They weren't greeted by Josh Beckett's steely gaze, instead they were met by Steve Harvey's toothy smile. Virtually anyone watching in the U.S. had to wade through about 20 minutes of a rerun of the Steve Harvey Show, and missed BJ Upton's solo homerun in the bottom of the first inning. It was not a great moment for TBS. And here's the
official explanation
as to what caused the delay:
"Two circuit breakers in our Atlanta transmission operations tripped causing the master router and its backup — which are necessary to transmit any incoming feed outbound — to shut down. This impacted our live feed from being distributed to any of the other networks in the Turner portfolio and caused the delay in our coverage. Both our primary and backup routers were impacted by this problem. We apologize to baseball fans for this mishap that caused a delay in our coverage."
The first pitch of Game Seven is penciled in for about 8:15 tonight. Does anybody know when Frank TV usually comes on?
Game 6 TV broadcast interrupted
[MLB.com]
Top 10 'difficulties' TBS had with start of ALCS broadcast
[Big League Stew]