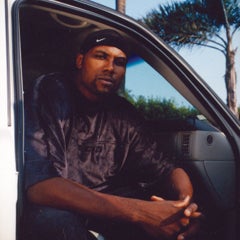 NBA training camps have begun; the season is rapidly approaching. Can you dig it? I knew that you could. And so we continue our previews: 30 of them in 30 days. Up next is a team that may be ready to drop a house on Boston's Wicked Witch of the East. They are: The Philadelphia 76ers.
When last we saw them:
Finished 40-42, third in the Atlantic Division and seventh overall in the East. Gave Detroit a nice little scare in the first round...until the Pistons woke up.
On the menu:
Donyell Marshall, Elton Brand, Kareem Rush, Marreese Speights, Royal Ivey, Theo Ratliff.
Off the menu:
Calvin Booth, Herbert Hill, Kevin Ollie, Louis Amundson, Rodney Carney, Shavlik Randolph...in other words, absolutely nobody of note.
The Good:
The Sixers already looked like a team on the rise - they went 22-12 over the final two-ish months of the season, barging into the playoffs for the first time in three years. Then they made the free agent coup of the summer: Signing Elton Brand, a certified 20-10 guy and one of the best (and only) low post scorers in the Association. That was a major upgrade, especially for a running team (like Philly) that often struggled in its half court sets last season. And, like I said, this team had been improving even before they added Brand. They developed into an excellent defensive team in 2007-08: Fourth in steals (8.7), fifth in opponent turnovers (15.7) and seventh in opponent scoring (96.2). They were also ranked fifth in rebounding (41.9) and sixth in rebound differential (+2.69). However, they did most of their work on the offensive glass, where they ranked second (behind Cleveland) at 13.0 per game. The arrival of Brand, who has averaged 10.2 RPG for his career, will help their defensive rebounding, which, in turn, will generate more fast breaks...and that's Philly's bread and butter. Beyond all that, Andre Miller (17.0 PPG, 4.0 RPG, 6.9 APG) has developed into a top ten point guard, Andre Iguodala (19.9 PPG, 5.4 RPG, 4.8 APG), is one of those "does it all" guys (plus he should be all warm and fuzzy about that huge re-up he just signed), and Samuel Dalembert (10.5 PPG, 10.4 RPG, 2.3 BPG) blasts the glass (especially on the offensive end) and plays Dennis the Defensive Menace. With Brand as his new paint partner, look for Sammy to roam around and provide even better help D. Marreese Speights, Louis Williams and, of course, legend-in-the-making Thaddeus Young will provide youth, enthusiasm and talent off the bench, while Donyell Marshall and Kareem Rush give veteran guidance.
Edit:
They also have Reggie Evans, who is the greatest rebounder IN THIS UNIVERSE AND ANY OTHER.
I mean, he really goes after the BALLS
.
The Bad:
This team is well-stocked for a strong season. But while they're good -
really
good, even - in most areas, where are they great? Brand fills a box score, but he's never been (and probably never will be) a team leader. The only time one of Brand's teams became successful was when they acquired Sam Cassell, who was playing for a contract...and thus providing the ballsy leadership that Brand does not. In fact, if you take a long, hard look at Philly's roster - or even a quick glance - you'll notice they don't have a single one of those "grab the other team by the throat and squeeeeeze" guys. Where's the killer instinct going to come from? And, for that matter, what about their long distance shooting? They ranked 30th (a.k.a. dead last) in three-point marksmanship at 31.7 percent as a team. Sure, they added Marshall and Rush for help with the three-ball [snicker], but that's not going to exactly dissuade teams from collapsing on Brand. The Sixers also struggle (and by "struggle" I mean "blow chunks") at the line, where they also ranked 30th at 70.6 percent. They've been almost universally proclaimed as "This year's Celtics." That's a lot of pressure on a young team that's wedging in a huge new puzzle piece. Can they handle the expectations?
Fun Facts:
According to Sports Illustrated
: "Miller, playing alongside athletic wing players as well as the explosive Dalembert, ranked third in the NBA last season in dunk assists with 149, trailing only Steve Nash and Chris Paul."
According to the Sporting News
, Philly has won 50 games only once in the last 18 years after winning at least 50 games 10 times in 14 seasons from 1976-77 to 1989-90.
According to me
, the Sixers team dancers are both hot
and
brainy. The best Sixers quote ever?
"Fo', Fo', Fo'."
Speaking of which, Philly has yet to officially retire Moses Malone's number...but they don't let anybody wear it anymore, either. What's up with that?
Videotastic extra:
Um...okay.