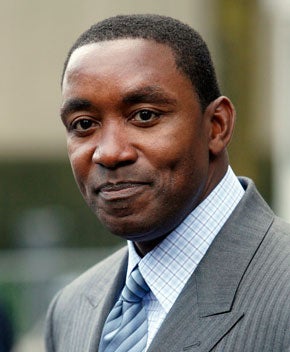 A "source" confirms to the New York Post that Isiah Thomas was the "person" in question who was taken to the hospital this morning after an overdose of sleeping pills. A Knicks spokesman says he's "fine," which could also be true! But the Post contacted the man himself and got an answer that only sends this baffling tale to new heights of WTFness:
"None of us are OK. My daughter is very down right now," he told The Post, adding that the incident "wasn't an overdose" and had occurred at school.
That's right—Isiah says it was his daughter who was taken to the hospital, not him. Even though the police reported a 46-year-old male victim. Is this all just a big misunderstanding or is he seriously trying to deflect the incident on to his daughter? I predict this will get better before it gets worse.
SOURCE: ISIAH THOMAS OVERDOSES ON SLEEPING PILLS
[NY Post]