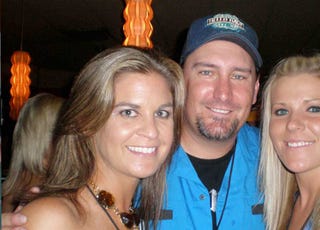 Three sources have come forward to reveal the identity of the mystery Philadelphia Phillie responsible for the
now-famous quote about Bud Selig
on Monday. Upon seeing Selig in the Phillies' clubhouse following the postponement of Game 5 due to rain, a Phillies pitcher looked at him and said: "That fucking guy. I wouldn't let him supervise one of my shits." Who said it? Our man is ... Scott Eyre. For greatness in quoteage, and also for somehow figuring out in August that the Cubs weren't going to get to the World Series and the Phillies were, you win a Deadspin +1.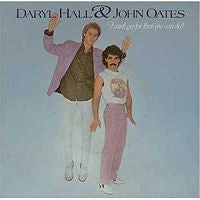 •
Oates Steps In To Sing Anthem For Hall
. Most surely all you fans of
I Can't Go For That (No Can Do)
and
Maneater
were aware that the guy singing the National Anthem prior to Game 5 of the World Series on Monday was not Daryl Hall, as was advertised, but instead John Oates. What was up with this pop rock bait and switch? Hall came down with the flu on Monday morning, so Oates, one half of the hit band Hall and Oates, received a frantic call from their manager around 8 a.m. at his home in Aspen. Hall courageously packed his bags and hurried to catch a flight to Philadelphia, making it to the game just ahead of a breathless, sweating William Hung. [
MLB.com
] •
The Diced Tomatoes Of Wrath
. Witness the shame and outrage suffered by Washington Times blogger Tim Lemke, who arrived at his neighborhood Taco Bell on Tuesday all set to receive his free taco in the MLB's Steal a Base, Steal a Taco promotion, only to be rebuffed. "The restaurant chain said it would give out the tacos between 2 p.m. and 6 p.m. today. So this afternoon, I drove myself down to the Taco Bell at the corner of Bladensburg and New York Avenue in Northeast D.C. And I did not receive a free taco." [
Washington Times]
•
Rays Fans Take More Abuse
. Rays fans are taking a lot of heat for their bandwagonish cheering ways, most of it unjustified in my opinion. But when Jeff Foxworthy appears on the Jumbotron at Tropicana, you realize that the critics may have a point. [
The Sports Culture
] •
Guests Of The Philadelphia Phillies Stay At The Luxurious Hotel Du Pont
. Rays forced to change accommodations following Monday's the rain delay, and from the looks of things it is one wild, neverending party over there.
Maddon ordered a regular coffee, said Megan Parks, who works at the Brew HaHa near the hotel lobby. His bench coach, Dave Martinez, got a vanilla latte.
[
Delaware Online
] •
Breaking News: The Rain Delay Debacle Is Dan Uggla's Fault
. "If Dan Uggla hadn't spent the All-Star Game going 0 for 4 (three strikeouts, one GIDP) w/ 3 errors afield, the N.L. likely would've won that game and clinched home field for the World Series. That would've meant that Games 3, 4, 5 would've been in the Cowbell Cantina, et cetera, et cetera ... and right now, they'd be jumpin' 'round on the spongy Trop infield before giving Pat Burrell a champagne shower and then sending him out into the free-agent market so that he could sign with Detroit." [
Ground Rule Triple
] •
OK, Even I Know That This Is Terribly Wrong.
A
T-shirt of highly questionable appeal
. [Via NYsportsSpace]