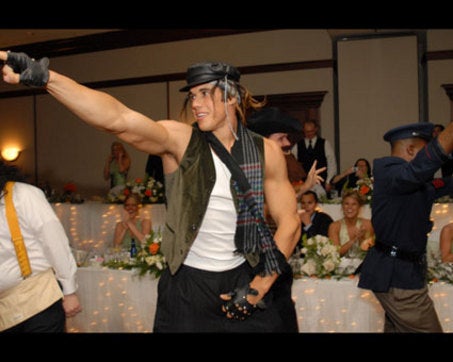 This is a historic moment that should preempt any sports blog's standard nighttime activities. The Browns have made a bold step, which either means they are packing it up early this year or they are still hopeful that a new face behind center can inject some life into their staph-infected offense. But, yes, Brady Quinn, the most popular second-string quarterback in the country, will officially move to first-team offense beginning Thursday night against the Denver Broncos . CPD columnist Tony Grossi says the move was inevitable:
Quinn doesn't have the RPMs on his throws that Anderson does. But what the Browns lose in torque, they gain in accuracy and, based on Quinn's major college career, field leadership and perhaps huddle presence. The Browns have to find out who is the quarterback to lead the team to the Super Bowl. Quinn deserves to start the final eight games, time enough to develop a rhythm with the front-line players previously denied him. The Browns better hope that Quinn is the player for whom Phil Savage traded two high picks in 2007 to acquire. Nobody can say the Browns forced him in ahead of his time. If anything, they waited too long.
Thursday night's game just became so much more compelling and watchable. I wonder if the NFL forced the Browns to make this move so the the NFL network could infiltrate some of the "Grey's Anatomy" audience? More tomorrow on this, obviously...
Cleveland Browns announce that Brady Quinn will start this Thursday at quarterback
[Cleveland Plain Dealer]
Browns couldn't wait any longer to make Quinn quarterback
[CPD]