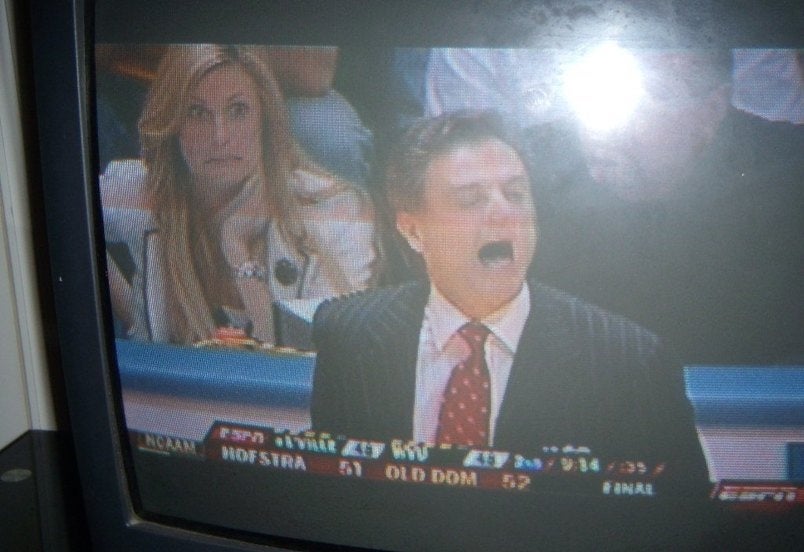 S
Got an image you'd like to see in here first thing in the morning? Send it to tips@deadspin.com. Subject: Morning crap
The ubiquitous Sideline Princess,Erin Andrews, parked behind the Louisville bench during yesterday's Big East-clinching victory over West Virginia, became startled by something: Rick Pitino's fieriness. The plumpness of his rear end. A mouse on his pant leg. We'll probably never know.
But whatever it was, it didn't get in the way of Louisville locking up the No.1 seed in the Big East tournament.
Hey, it's Sunday. Hopefully, you're still in a bathrobe, buttering an English Muffin, with your paper of record sprawled out on the coffee table, and your Ruca on your lap. Or you're all dressed up like last night, trying to figure out the name of the beastly creature lying next to you right now.
Both are fine starts to this Spring-like day:
I am your Idiot Barking Dog for the day. Tip me like a motherfucker, if you so choose.