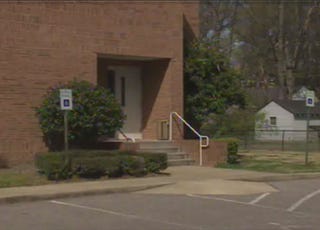 A local Memphis TV station has set up a live web feed of a camera trained on the door to the Memphis Athletic Department offices. It is riveting.
Rumors are flying all over the internet and talk radio about the potential offer Kentucky has made to Tiger coach John Calipari. Six years, eight years; four million, six million, box seats to the Derby, a new pony to ride in the Derby. The only thing they all agree on is that there is no way he turns the Wildcats down. His departure from Memphis has been all but confirmed (they are already talking about Missouri's Mike Anderson as his successor), although the University has yet to say anything. I'm guessing that there will be an official announcement sometime this evening, probably right at the moment when sportswriters all over the Eastern Time Zone are trying to sneak out of their newsrooms so they can go to dinner.
Also, included in the rumors is that Calipari will be taking his entire staff with him to Lexington and (most likely) his recruits for next year, including all-world guard John Wall, who is not officially signed.