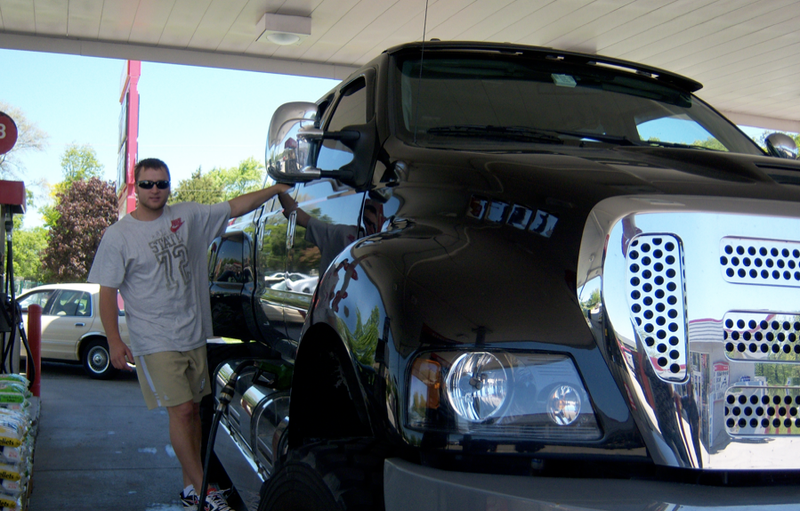 One alert emailer sent along this photo of the White Sox hurler gassing up his famously scary truck constructed by demonic gorilla robots from some dusty holocaust netherworld.
I consulted Mr. Ray Wert from Jalopnik HQ on what you call this thing and he graciously enlightened:
It's a heavily-modified Ford F-350 Super Duty. VERY heavily-modified.
Wonder if he and Jon Lieber are cb radio buddies? They must drive through brick walls or go Prius hunting together, right?