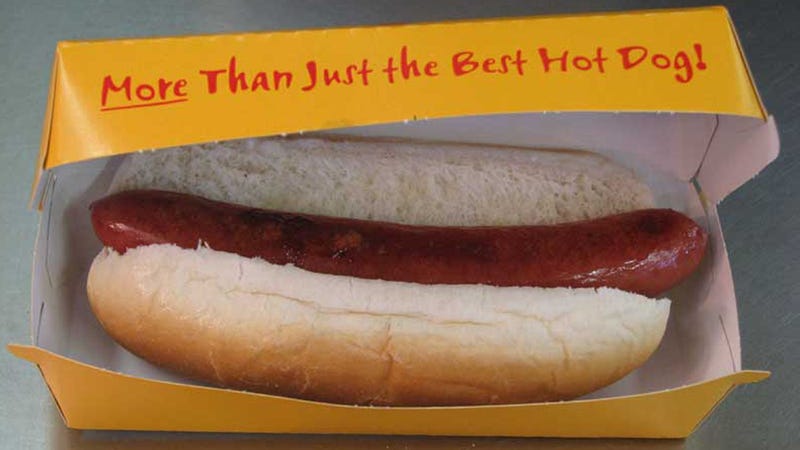 Perhaps Nathan's annual Fourth of July Hot Dog Eating contest has lost a bit of its luster in recent years, as the Kobayashi-Joey Chestnut rivalry we first tasted in 2007 never entirely materialized after that.
Chestnut's been romping in recent competitions—today, Bodog lists him at -600, with the field as +400, or favored by 9 1/2 dogs—and it seems unlikely that he'd lose today.
But what the hell? It's the Fourth of July, and you're entitled to any excuse to be in an air-conditioned room.
For crissakes, though, read Luke's Kobayashi profile, which will be the most compelling thing you see all day.