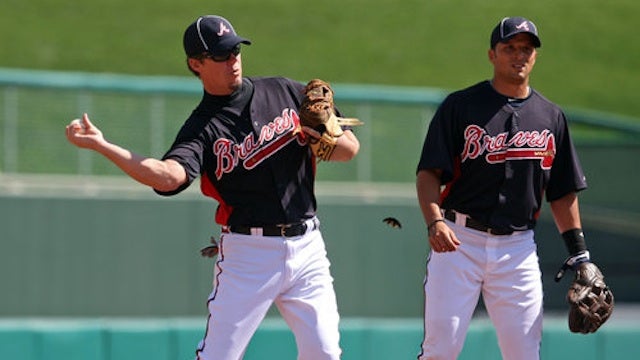 A few readers have pointed us to the Twitter account of David O'Brien, who covers the Braves for the Atlanta Journal-Constitution. O'Brien disputes the notion that Chipper's being a heavy presence at spring training. Yesterday, O'Brien tweeted the above photo to make his case, saying it was taken just one day after the famous Fat Chipper sighting. O'Brien also weighed in with a theory about why Fat Chipper looks so much like Fat Chipper:
@RobSmithUSF If some would look closer, you might notice "fat" is only on 1 side. Because it's not fat — it's wind blowing his shirt. Jeez.

— David O'Brien (@ajcbraves) February 21, 2012
Jeez. I don't know. Wind or no wind, Fat Chipper's arms look awfully flabby, and his gut is definitely protruding in that shirt. Skinny Chipper also has a lot less neck beard, though an AP photo of him taken yesterday shows Chipper with much more facial hair.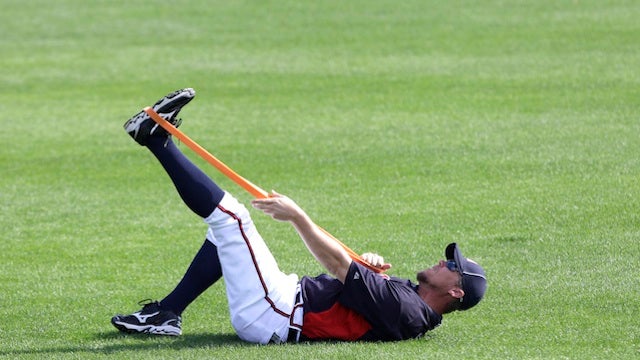 Let the debate continue.
CORRECTION: The AP photo of Chipper stretching was actually taken last year. But here's another AP photo of Chipper and his son, Shea, which was taken on Sunday: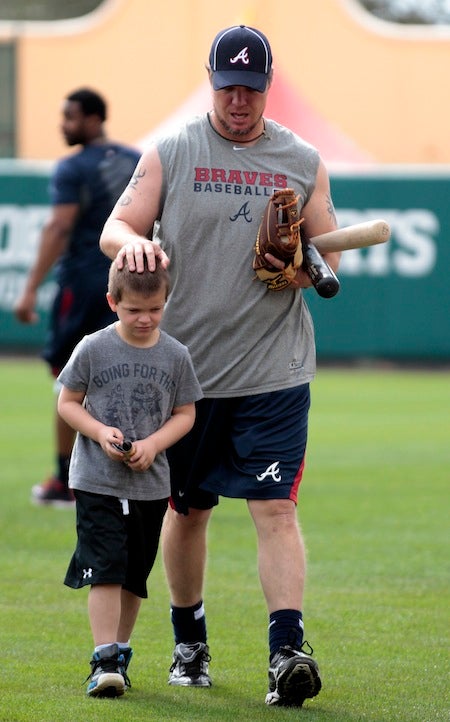 EARLIER: Chipper Jones Is Fat