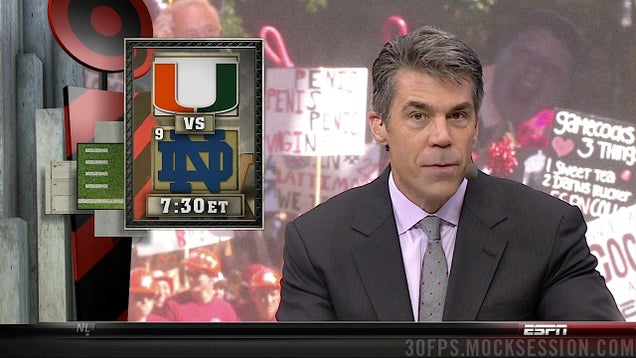 S
They could have just done "pEnis peniS Penis peNis," but I guess they get points for being inclusive. Surprise of the day? Gameday is in Columbia, yet none of these incorporate the whole "Gamecocks" thing all that much. Maybe the ESPN cameramen were on the lookout for those.
A Partially-Hidden Sign (Look On The Right) Says 'Sarah Mclachlan Can't Save These Dawgs'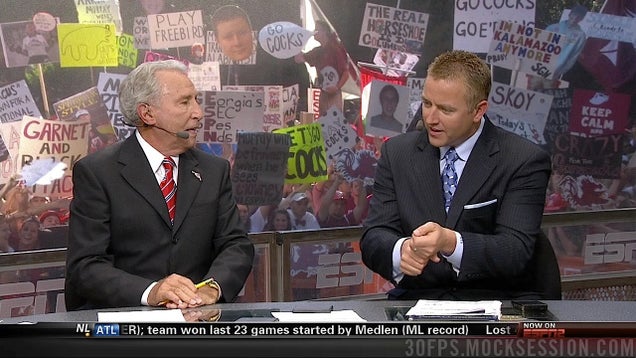 S
Aaron Murray Takes It Between The Hedges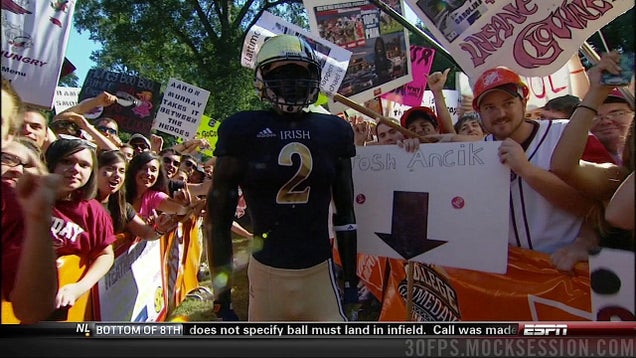 S
That's A Clowney Question, Kirk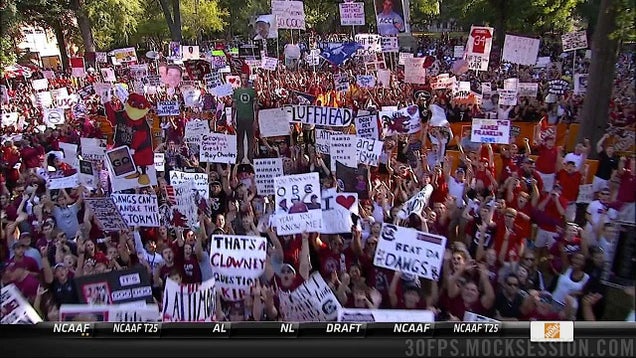 S
[SIC]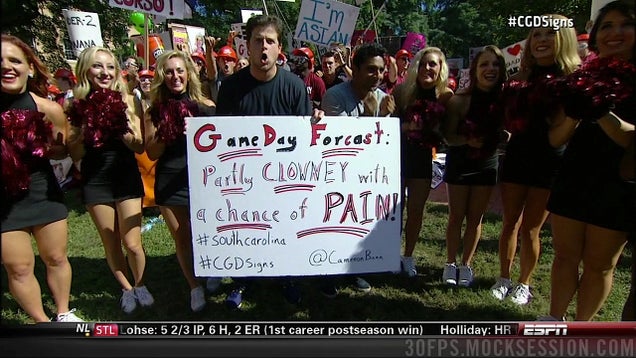 S
My Other Sign Transferred To Alabama State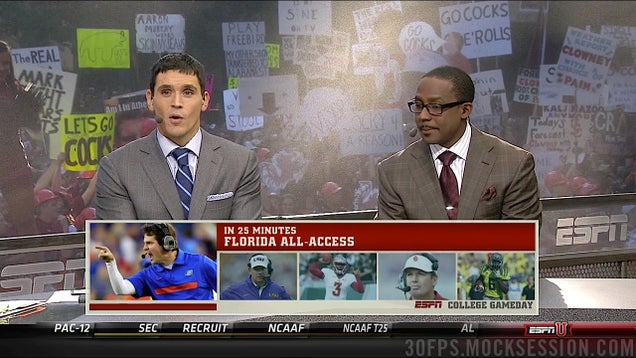 S
Even South Carolina Students Are Sympathetic To Braves Fans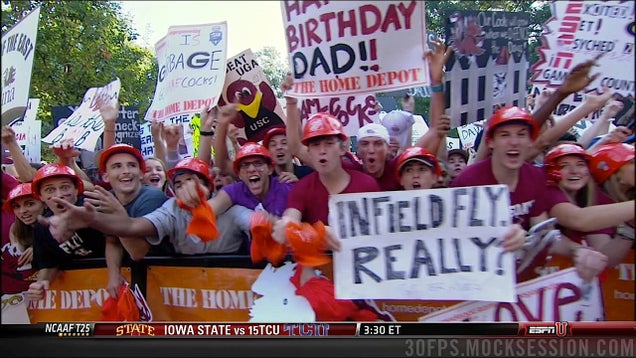 S
The DVRing 'Cops' Joke Is Solid, But I'm Partial To 'Georgia Is Still A Penal Colony'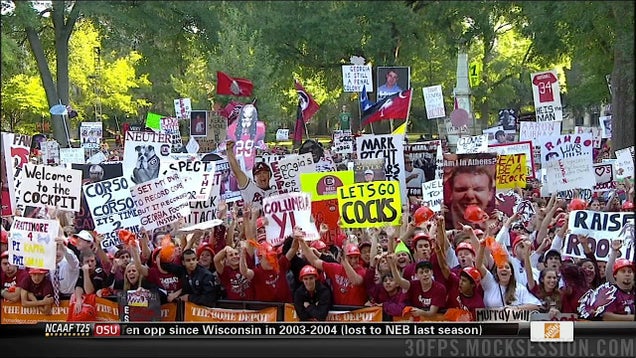 S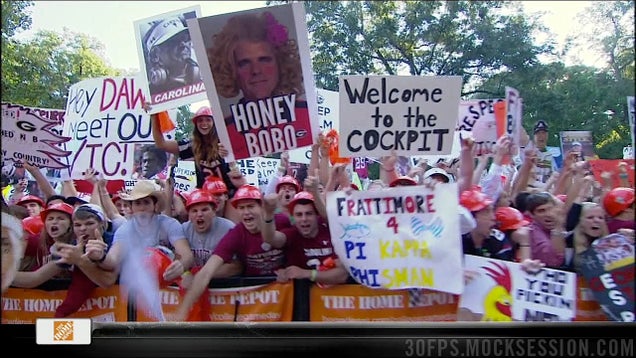 S
Ah, There's That 'Cock' Sign.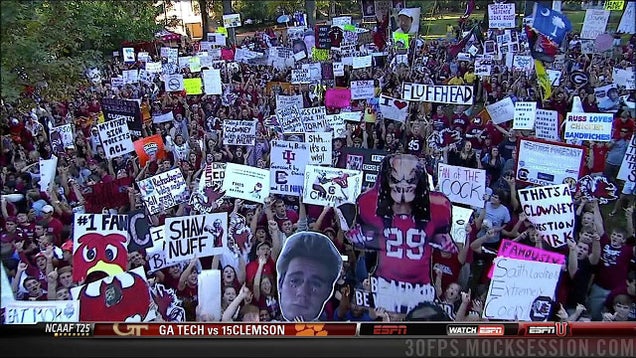 S