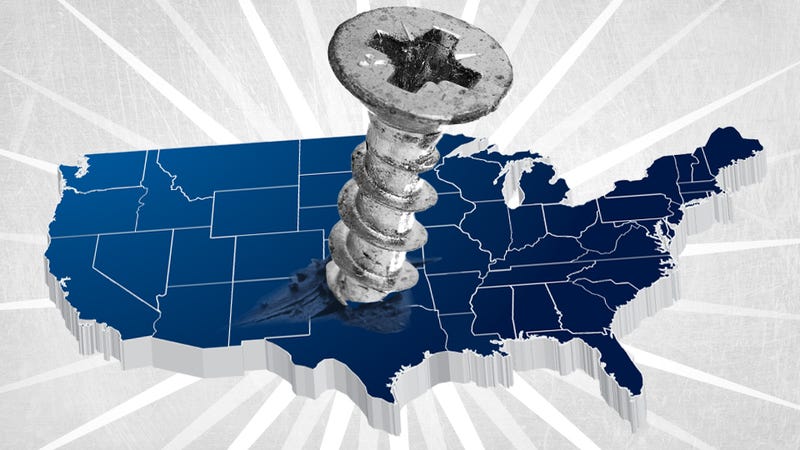 The NFL's regional programming rules are famously byzantine, which is why the Wikipedia article trying to explain them all is an insane 18,971 words long. (That's enough words to get you two-thirds of the way through Of Mice and Men, for chrissake.)
Luckily, the fine people at the506.com cut through the bullshit for you, providing weekly maps of exactly what Sunday games are playing in what markets. This allows us to answer the only question that really matters: Which fans are the most screwed this Sunday?
Week 7 winner: The San Francisco Bay Area
Baltimore at Houston—now that's a game. Will Terrell Suggs return and revive a depleted but still heralded defense? Will the Texans' strong O and D lines finally make casual fans notice how helpful it is to have strong O and D lines? Only two teams in the AFC are over .500. These are those two teams.