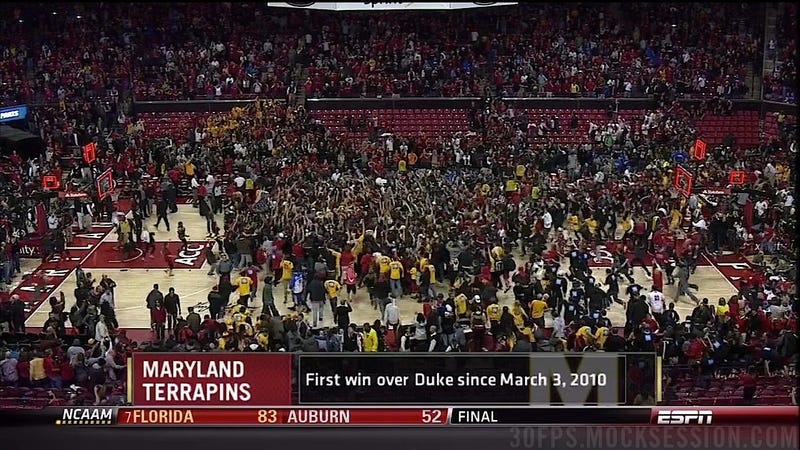 Maryland upset Duke yesterday 83-81 and the students rushed the court after Quinn Cook's desperation half-court shot clanged off the rim. It was a good game made great by the history between the two schools thanks to conference affiliation. Both Maryland and Duke were charter members of the ACC when it was founded in 1953. Yesterday, Maryland coach Mark Turgeon talked about how much the win meant to him and to the program.
"I know what it means to our fan base. I wanted to beat Duke. I wanted to beat Duke. This means a lot to me. I talked about it in the summer, 'God, if we beat Duke, I'm going to be in the student section. I'm going to be hanging out with the students.' This game means a lot to me.
Most likely, this game will no longer exist beginning in 2014 when Maryland heads to the Big 10. When the move was first announced, Krzyzewski was pissed, and went on and on about loyalty, honesty and tradition or whatever. Last night, he sharpened his focus and now, actually, kind of makes sense.