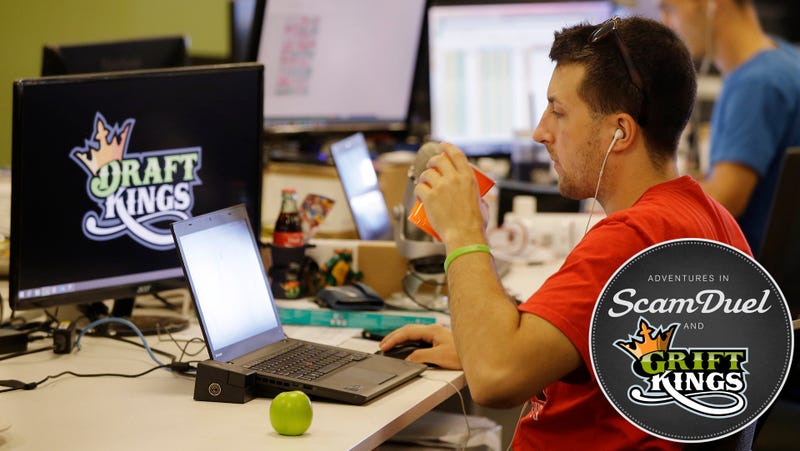 Stefon Diggs had a fantastic game last night, torching the Green Bay Packers and helping his team win in the first game at their new stadium. His nine catches and 182 yards with a touchdown also played a key role in securing Al Zeidenfeld first place in DraftKings' biggest contest of the weekend, the NFL $5M Fantasy Football Millionaire. That's a $1 million prize, even before his other Week 2 entries.
Zeidenfeld is a professional Daily Fantasy Sports player who's become famous enough to get profiled by Maxim, but he'd never won the big one before, according to a rather subdued Periscope stream he put up after the game ended.

Zeidenfeld is also a regular DFS contributor to ESPN and, in his words, a "sponsored professional Daily Fantasy Sports player at DraftKings.com. On air personality and content provider for DraftKingsTV and Brand Ambassador/endorser." It's at least curious that the winner of DraftKings' flagship contest is someone paid to give advice to his ostensible competitors, but a Draftkings contractor raking in a big prize is an unwelcome callback to last year's controversies.