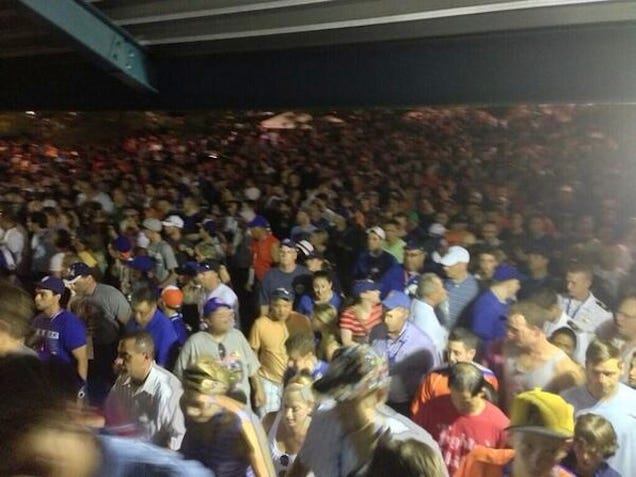 According to various reports from Twitter users leaving the Home Run Derby at Citi Field, there is a fire somewhere on the 7 train line—initial reports indicate there is an investigation at the 103rd street stop—and it isn't running. The 7 is the only subway that services Citi Field. There are obviously buses and the Long Island Rail Road, but most people take the subway.
Everyone trying to get on the 7 back to Manhattan: don't. There was a fire, a conductor said, and trains are not moving.

— Jeff Passan (@JeffPassan) July 16, 2013
Newsday's Neil Best said the LIRR is doing what it can, but many folks are stuck waiting.
Update: Here's a picture from the scene:
No shit RT @NotifyNYC: 7 train service suspended in both directions between Main St. and 74 St. (QN). Expect delays pic.twitter.com/nwXPwIKZYj

— Vamos Mets (@VamosMets) July 16, 2013