During last night's game against the Oilers, San Jose Sharks forward Adam Burish blocked a shot with his hand. Burish hit the ice, doubled over in pain, and immediately skated his way to the locker room. Let's take a look at the reason why:
Well Adam Burish has a finger that looks... Not normal. Floppy is a good word. pic.twitter.com/DUW0t6NfGs

— Jo Innes (@JoNana) March 26, 2014
Hmmm, it's kind of hard to tell what exactly is wrong with him there. Let's try a different angle: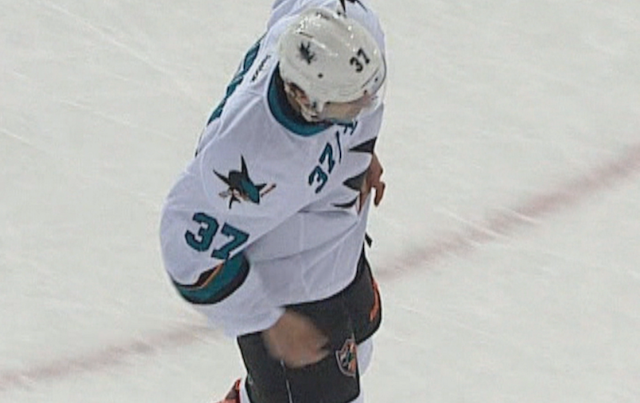 Gah! That's not how fingers are supposed to look!