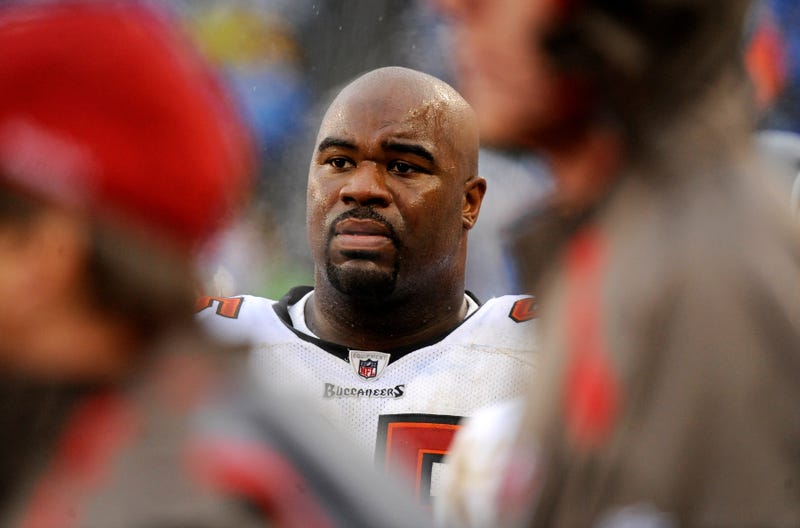 Former NFL DT Albert Haynesworth revealed that he spent 11 days in intensive care in 2014 after surgery to fix two brain aneurysms that, if left untreated, would have killed him.
Haynesworth, who played 10 seasons, most notably with Tennessee and Washington, made the revelation on a Nashville radio station yesterday, and it sounds like it was just dumb luck that doctors caught it at all. A routine physical noticed he had dangerously high blood pressure, so he was admitted for more tests which revealed the presence of two aneurysms in blood vessels in his brain. He says doctors told him they were close to rupturing.
Haynesworth said he's suffered neurological issues since his hospitalization, though he's quick to note that no one can answer whether they—or the aneurysms themselves—might have been caused by football.
"They can't say. They said I could have had it, but they said football definitely didn't help. I don't really know. I have no idea. I'm not a doctor," Haynesworth said. "I don't want to blame it on football, and I don't want to say, 'Hey, it didn't have anything to do with it.'"

[...]

"I've been OK. It's really hard to remember, and I'm not saying that just because of the concussion thing. A lot of things, I just can't remember. I don't feel as sharp as I used to as far as problem-solving and answering questions and things.

"It sounds crazy, but sometimes, writing my own name, I kind of forget the signature of how I normally write. Or sending long texts, my words get backwards. It's crazy, but hopefully as time goes on, I get better."