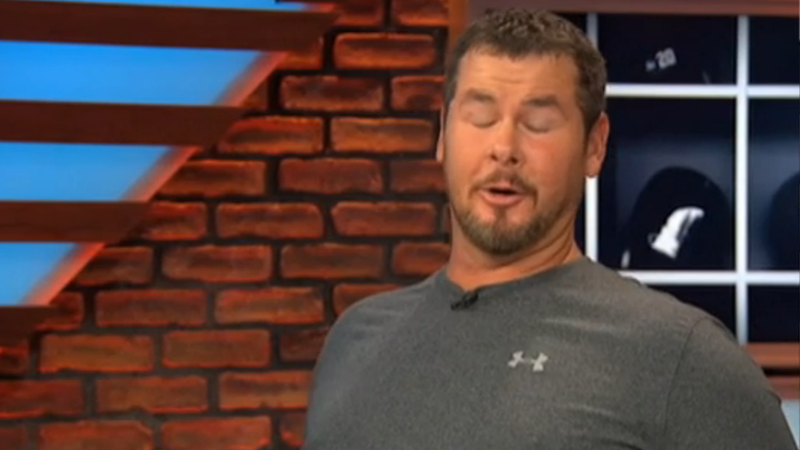 On last night's episode of MLB Tonight, analyst Mitch Williams said something stupid. That's not necessarily noteworthy, because Mitch Williams says stupid things all the time, but on this particular occasion his stupidity involved Diamondbacks pitcher Brandon McCarthy.
"If you don't pitch in, this is what's gonna happen." - Mitch Williams, during a clip of @BMcCarthy32's injury last year.

— Heard on MLB Tonight (@HeardOnMLBT) July 11, 2013
The incident Williams was referring to while making his ridiculous point was this horrific moment, which almost killed McCarthy.