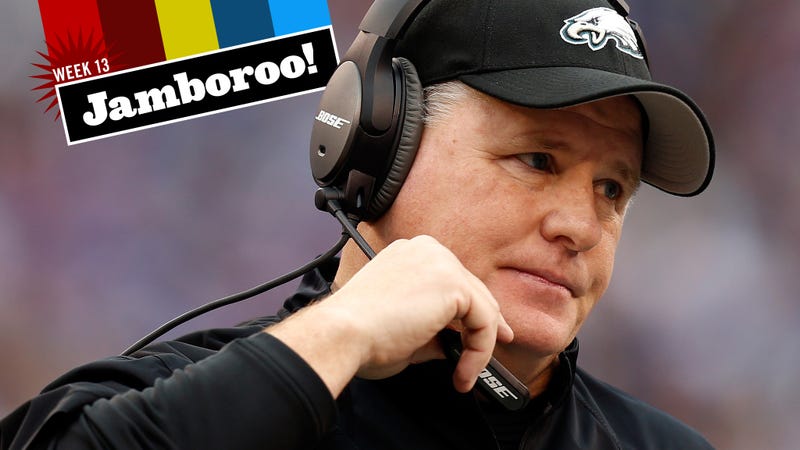 Drew Magary's Thursday Afternoon NFL Dick Joke Jamboroo runs every Thursday during the NFL season. Email Drew here.
Chip Kelly is probably gonna get fired or run screaming out of Philly sometime in the next month, perhaps to the relative stability (hahahahaha) of college football, where he will be free to sign all the terrible quarterbacks and running backs he could ever possibly want to fit his offensive scheme—a scheme perfectly suited for running up the score on non-conference Christian military academies. Or perhaps he'll end up trading himself to the Titans and fulfill his wet hot fantasy of getting Marcus Mariota hurt.
Either way, Kelly will leave the Eagles with a winning record, regardless if they lose every game left on their schedule (don't put it past them). But even so, his tenure will be noted as a failure. Most of that is on Chip, of course. It's strange that the man in charge of such a fun offense seems to have no idea which players would be best suited to play IN that offense. Given full control over personnel, he basically traded one expensive running back for another and then grabbed every injured linebacker and QB he could get his hands on, settling on a completely mystifying collection of players that seemingly had no business working together. Also, he ended Taco Tuesday. You don't just end Taco Tuesday like that. That's all on Chip. He fucked up and his players hate him for it.