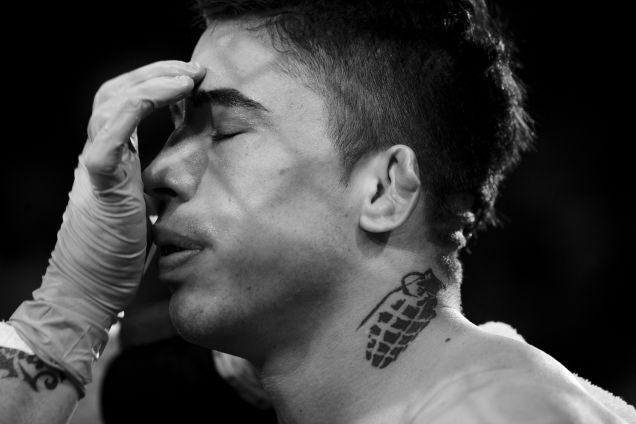 MMA fighter War Machine (born Jonathan Koppenhaver) is wanted by Las Vegas police in connection with the alleged beating of his ex-girlfriend Christy Mack and another unnamed victim on Friday. Today, Mack released a statement on what happened, along with photos of her injured face and body. The images, which follow the below text, are disturbing: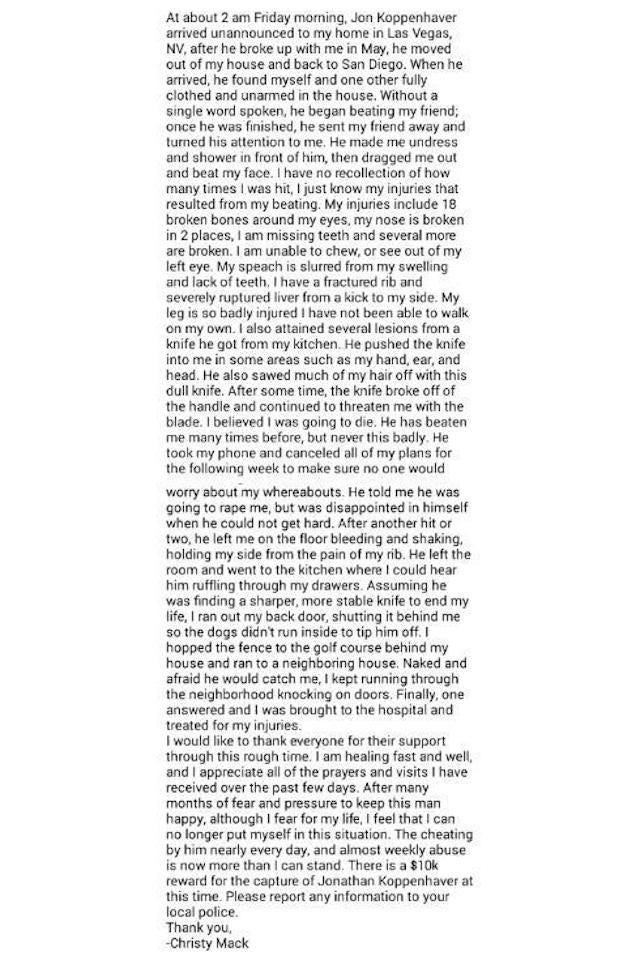 These are the photos Mack sent out of herself in a hospital bed.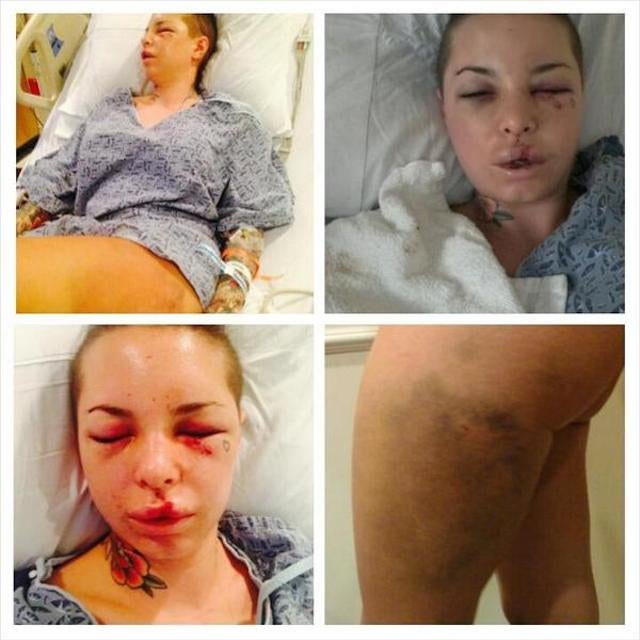 War Machine referenced the incident last night and said he had found Mack with another man, as if that would legitimize beating her.
I'm not a bad guy, I went to surprise my gf, help her set up her show and to give her an engagement ring and ended up fighting for my life.

— War Machine (@WarMachine170) August 11, 2014
The cops will never give me fair play, never believe me. Still deciding what to do but at the end of the day it's all just heart breaking.

— War Machine (@WarMachine170) August 11, 2014
I only wish that man hadn't been there and that Christy & I would behappily engaged.I don't know y I'm so cursed.One day truth will come out

— War Machine (@WarMachine170) August 11, 2014
Machine has a history of assault. He attacked a former girlfriend at a porn industry party back in 2009, and has served time in jail for a felony assault in 2010, among other arrests. He also tweeted that he raped Mack last year before he and Mack claimed it was only a joke.
Photo: Getty