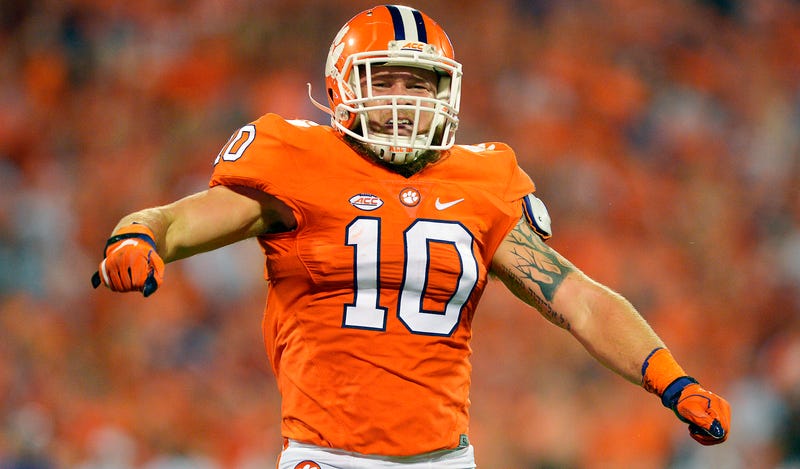 Finding fresh storylines for a rematch can be tough. While Lane Kiffin has been stuck with the yeoman's load as far as making the lead-up to this year's college football title game interesting, a couple Clemson defenders have made clear they're ready to carry the torch, at least for today.
This wonderful story starts in Saturday's semifinal clash between the Tigers and Ohio State. With two minutes left in the opening quarter and Clemson leading 10-0, Ohio State wideout Curtis Samuels was tackled for a short gain on first down. Star defensive lineman Christian Wilkins didn't make the play, but because he was about a step behind, he stumbled over the pile of bodies. The future NFL draft pick stopped his fall by grabbing Samuels's butt; Wilkins proceeded to grab lower on Samuels, seemingly grabbing his crotch before heading back to the Clemson huddle. Here's the grab in question:
Wilkins's actions got some play on Twitter and around various pockets of the blogosphere, but that was about it. It did not become "The Grab," nor did it result in a mass of people storming Death Valley with pitchforks calling for a suspension or Wilkins's head.