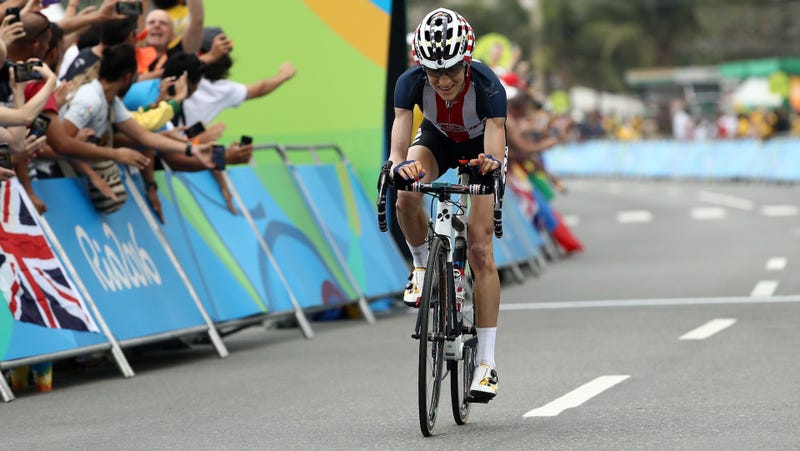 Yesterday's Olympic men's road race was an incredible, arduous lungbuster of a race that ended with about as happy of an ending as you could hope for. This afternoon's women's road race was just the opposite.

The Americans came into the race as the slight favorites over the Dutch because their lineup was so varied. As the men's race showed, the final circuit of the Rio course is brutally difficult and only climbers could seriously plan to escape over the top intact. Greg Van Avermaet won because he was the only sprinter-ish rider to make it with a leading group, and he won because everyone else with a kick got shredded to pieces by the Vista Chinesa. The United States' Megan Guarnier and Evelyn Stevens are both sprinty climbers, but the race proved too difficult for both of them.
Dutch leader Marianne Vos also couldn't hang with the leaders on the climb, and eventually, pure climber Mara Abbott and Dutch all-rounder Annimiek Van Vleuten put what appeared to be an unbridgeable gap between them and the chasing pack. It looked as if Abbott and Van Vleuten were destined to fight it out for gold and silver after the descent. Then it all went to shit.