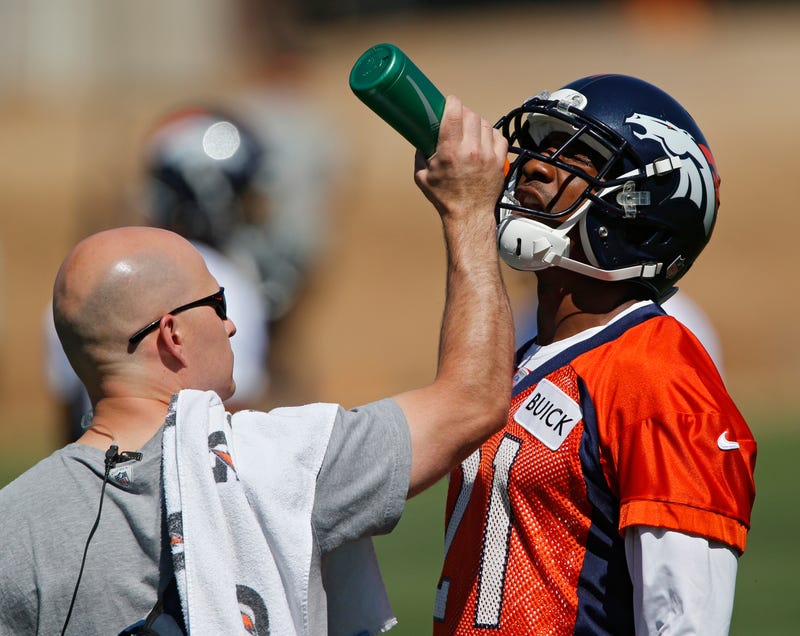 For a few hours, police believed they had arrested Broncos cornerback Aqib Talib for throwing bottles in a Dallas club. Police were wrong.
Max Geron, the major in charge of media relations—according to his bio—tweeted about Aqib Talib's arrest earlier this morning.
.@dallaspd arrest Denver Bronco Aqib Talib for public intox after he was throwing bottles causing a disturbance. Talib was danger to self

— Maj. Max Geron (@MaxDPD) June 29, 2014
...and others. Talib was intoxicated in a club causing a disturbance.

— Maj. Max Geron (@MaxDPD) June 29, 2014
#BREAKING Talib was arrested at about 1:45 this morning after being escorted out of Club Syn in 1200 block of Main St. #NFL

— Maj. Max Geron (@MaxDPD) June 29, 2014
OK. About an hour later, however, Mike Florio talked to Talib's agent, presumably to confirm the police report, and found out that Aqib's brother Yaqub was actually the one arrested.
Per agent Todd France, Aqib Talib was NOT arrested in Dallas today. Aqib says it was his brother, Yaqub Talib.

— ProFootballTalk (@ProFootballTalk) June 29, 2014
Who to believe? Did Texas police not know how to spell Arabic, or was Aqib Talib's agent stupid enough to blame the incident on Aqib's brother for a short-lived distraction? (One of these possibilities is more plausible than the other.)
Right before noon, the police department sheepishly corrected the initial report.
#BREAKING CORRECTION - Yaqub Talib 31yrs old was arrested. My apologies to Aqib Talib. Original information reported was incorrect.

— Maj. Max Geron (@MaxDPD) June 29, 2014
Oops.
Update: Geron's tweets, including the correction, have been deleted. Here are the initial tweets: