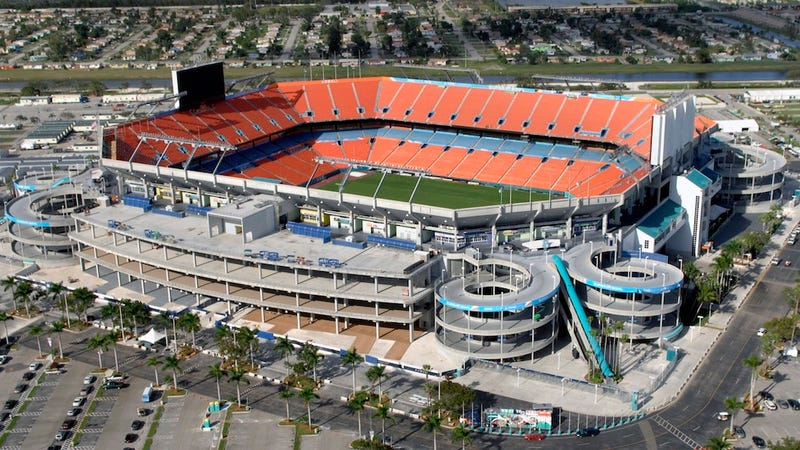 There will be no renovation for Sun Life Stadium, after the Florida legislature declined to vote on a bill that would have cleared the way for nearly $400 million in taxpayer money. But if a stadium upgrade is so important, couldn't the Dolphins just pay for it themselves? "We have no intention of investing more," CEO Mike Dee said.
No matter the outcome, the fight to get $289 million from a hotel tax increase and $90 million in sales tax rebates was going to be fairer than the process that stuck Miami-Dade with Marlins Park. There was going to be a referendum, to actually give voters the chance to decide where their money goes. But that referendum is off, as the Florida House, under pressure from Miami-Dade area politicians, refused to call a vote on Friday, the last day of the legislative session.
The upgrades were necessary, the team claimed, so the stadium could have a chance of hosting Super Bowls. (It hasn't hosted one in three whole years.) Roger Goodell started that drumbeat, as part of his quest to get every team with a stadium more than 20 years old a new, publicly financed home. And there was Goodell in Tallahassee last week, meeting with the governor, telling lawmakers a new stadium would "send a strong message" to owners preparing to vote on the next two Super Bowls. For their PR part, the Dolphins held an "opportunity fair" at the stadium last week, hiring for a supposed new 4,000 jobs the stadium upgrade would bring, jobs that don't actually exist.