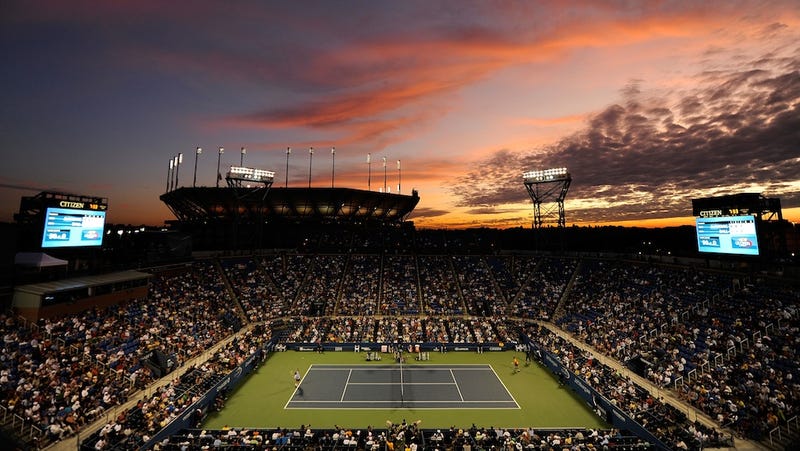 In two years, ESPN will start broadcasting the men's and women's finals at the U.S. Open. ESPN has gone all-in on tennis—it already airs the Australian Open and the Wimbledon finals—and this means that CBS's decades-long run of broadcasting the men's and women's U.S. Open finals will conclude next September. And thank the lord for that.
ESPN is spending handsomely on the rights: SBJ reports it's an 11-year deal at $770 million; that's about $250 million more than CBS was willing to pay, reports Jim Miller.
CBS has broadcast the U.S. Open since 1968. It was once a great outlet for the sport. Super Saturday, a CBS creation, was an incredible TV event—two men's semifinals wrapped around a women's final, until the advent of the Williams sisters forced the women's final into primetime—that perfectly captured the nutty spirit of the entire tournament. But that feels like a very long time ago.
The biggest problem at the Open over the past five years has been the rain that's disrupted the final weekend schedule (and that lack-of-roof thing). We've had five consecutive Monday men's finals. The players may be grateful for an extra day of rest, but we're all unhappy because we're stuck at work when the final begins at 4 p.m., and CBS is unhappy because that means they lose ratings.