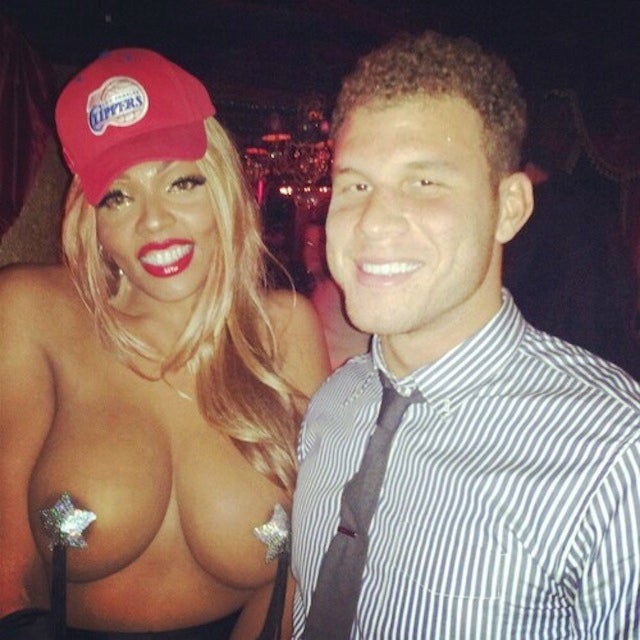 Amazon Ashley is a person that we were not aware of until today. She is a 6-foot-7 dancer who is best known for touring with Miley Cyrus, but she is also known for other things. One of those things happens to be taking boobsy photos with various NBA players—mostly Blake Griffin.
That's her and Blake in the picture above, which was snapped at Beacher's Madhouse, a Hollywood club that features burlesque shows, costumed little people, and all kinds of other weird shit. It's also a good place to get your picture taken next to Amazon Ashley's breasts.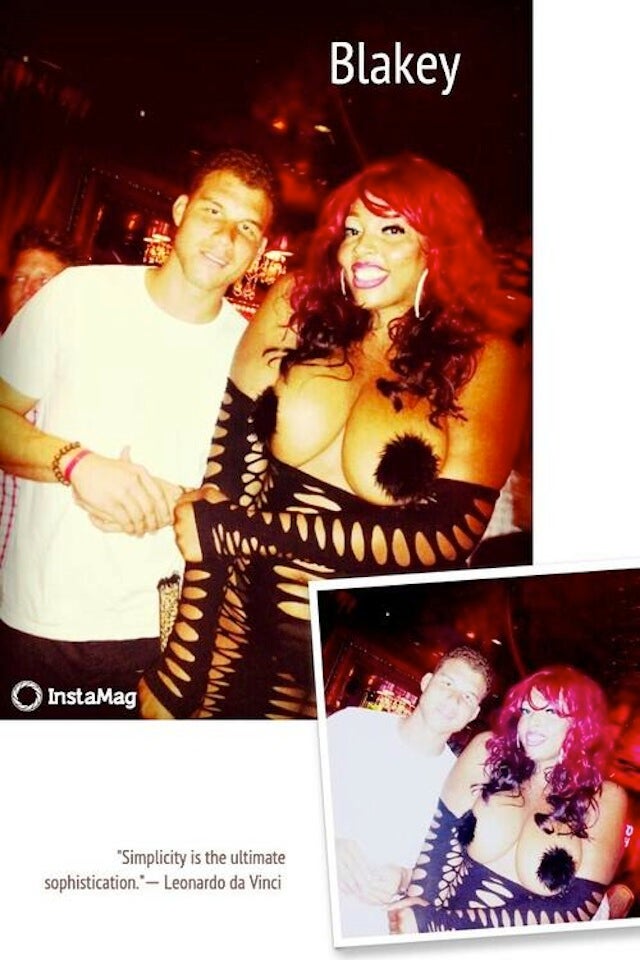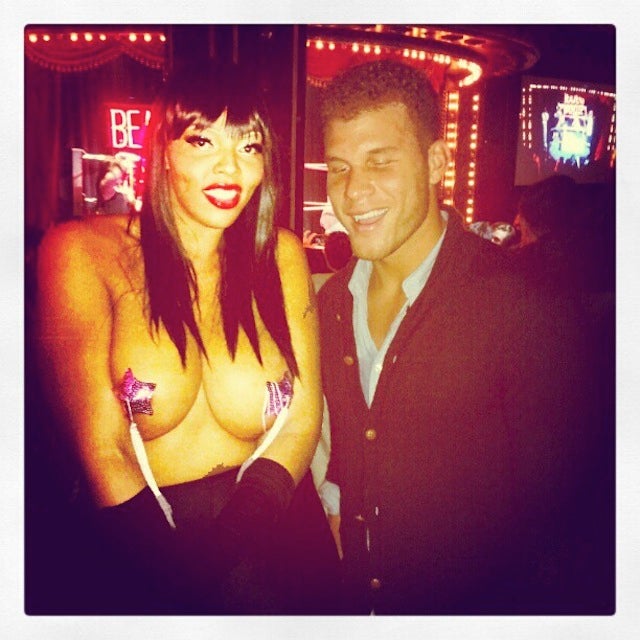 Ashley and Blake are such good buddies that she even uses a picture with him on her Tinder profile.
hey @blakegriffin32 I came across this gem today. if I print it out u think u could sign it for me?? pic.twitter.com/nnPhpVlapL

— Ben Vizvary (@bigredd34) July 19, 2014
She's got other NBA pals, too. Like Joakim Noah: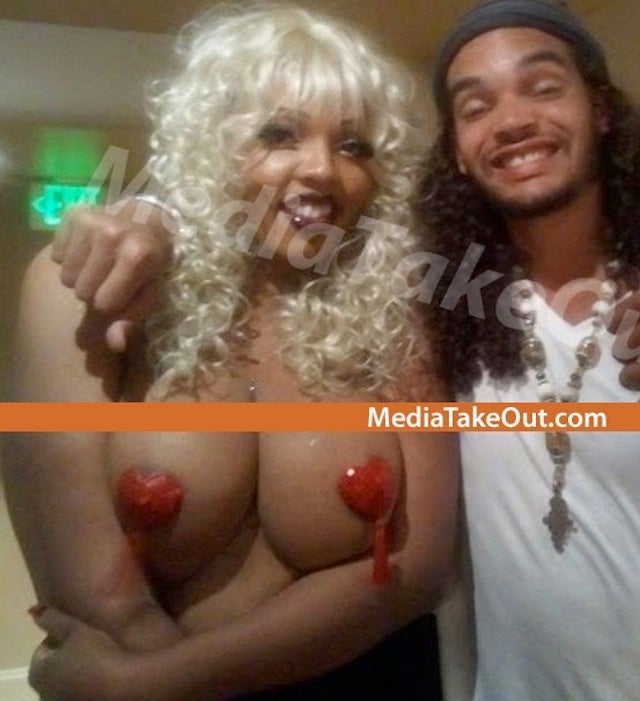 Greg Oden: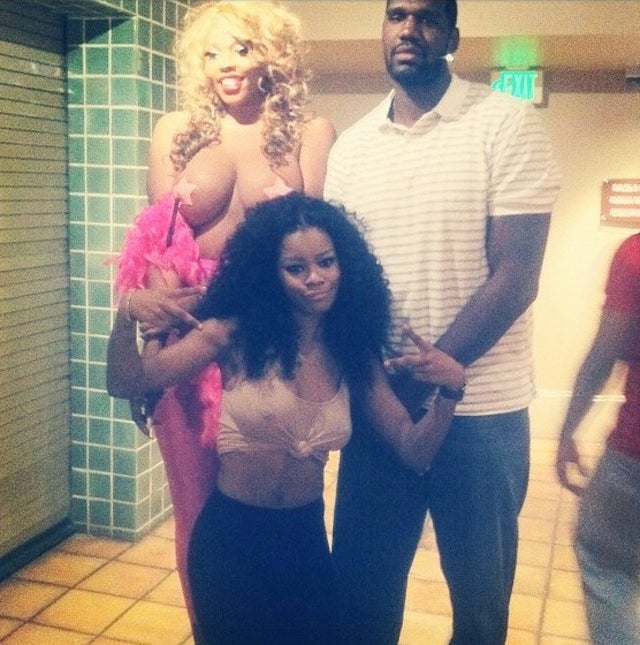 And DeAndre Jordan:
@deandrejordan is a lucky man! His girl @theamberalvarez is GORGEOUS!!! pic.twitter.com/jUTc1oDtlV

— Amazon Ashley (@amazonashley67) August 1, 2013
Bonus round: here's Amazon Ashley with Tom Jones:
@jeffbeacher thanks for yet another #epic night!!! #sohonored #omg @RealSirTomJones pic.twitter.com/xy1sTNtdcM

— Amazon Ashley (@amazonashley67) August 8, 2013
Amazon Ashley's Twitter and Instagram accounts are chock-full of her taking really fun photos just like these with famous and semi-famous people. She's great.