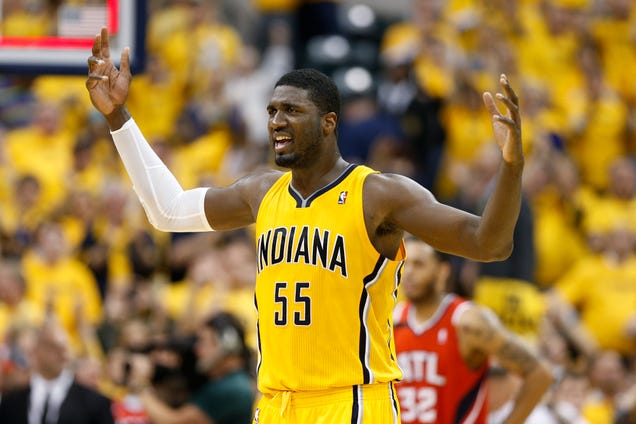 Roy Hibbert pooped the bed again last night, failing to score a single point or pull down a single rebound in 18 minutes against the Wizards. Watching Roy Hibbert play like shit for the last eight games has been the most depressing thing about these playoffs, but his struggles have also brought a great deal of joy to at least one man. That man is former Wizards star Gilbert Arenas.
Yesterday, Arenas took to his Instagram page and started slandering Hibbert. He hasn't stopped.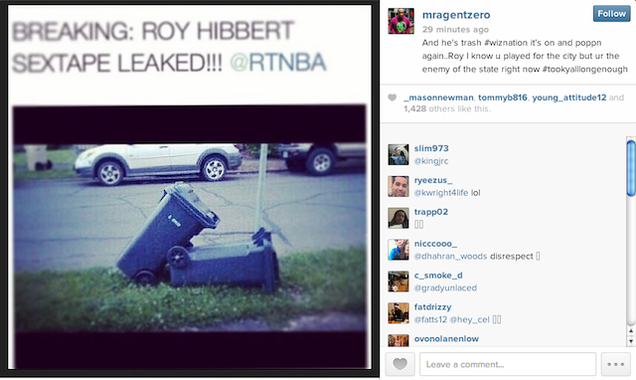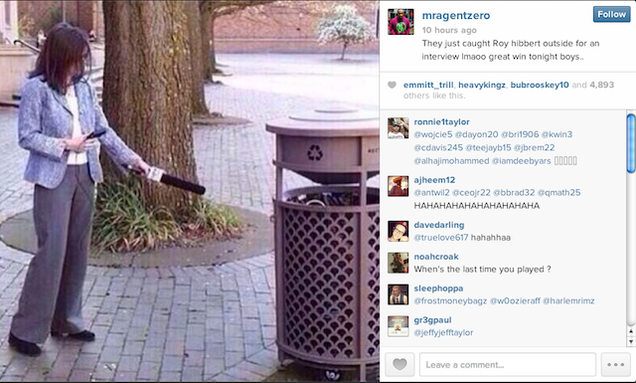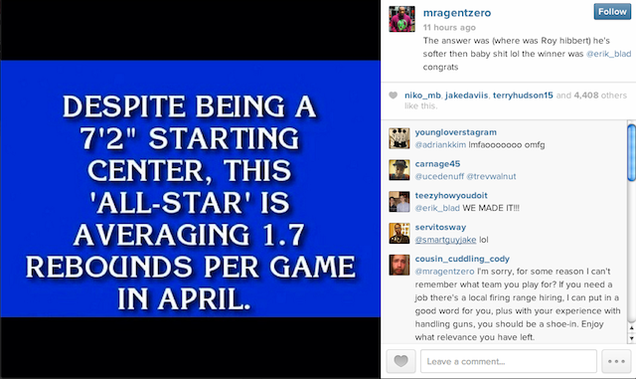 Gilbert Arenas has no chill on Instagram. #Hibachi #AgentZero pic.twitter.com/ricSXT4yPy

— Mo (@MohamedH10_) May 6, 2014
Gilbert Arenas ethered Roy Hibbert pic.twitter.com/znSC75FEr7

— Jemele Hill (@jemelehill) May 6, 2014
I think Gilbert Arenas enjoys slandering Roy Hibbert more than he enjoyed playing basketball, and I respect that. Troll on, Agent Zero.