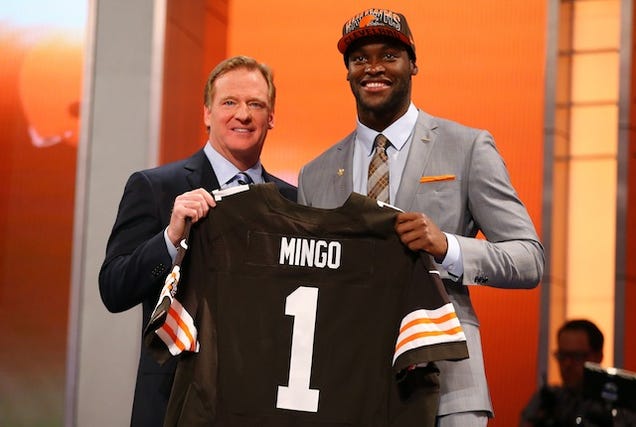 The real gems, however, come in some extra online content from the Times. Radcliffe discusses in detail his love for football and how he came to be such a big fan. He's in two fantasy leagues and even does crazy-ass mock drafts in, like, June. But the best part is his team name. While the "[person]'s [thing]" formula for naming fantasy teams may be less-than-inspired, this one—and its rationale—is pretty great.
What's your fantasy team name?
Um, my team name is Barkevious Mingo's Mum. I just think Barkevious Mingo is the greatest name I've ever heard, and the fact that his mum invented that name is also amazing. And in that league I have the Cleveland defense as well, and they had an amazing game the other day against Buffalo, so I'm incredibly grateful to the Cleveland defense, Barkevious Mingo and his mother.
I'm incredibly grateful to the Cleveland defense. So polite! I think what I like more than his manners, though, is that the kid who played Harry Potter was so drawn to Barkevious Mingo's name. Because Barkevious Mingo could totally be a Death Eater's name, you know?
You guys picking up what I'm putting down?
Guys?
Photo credit: Getty