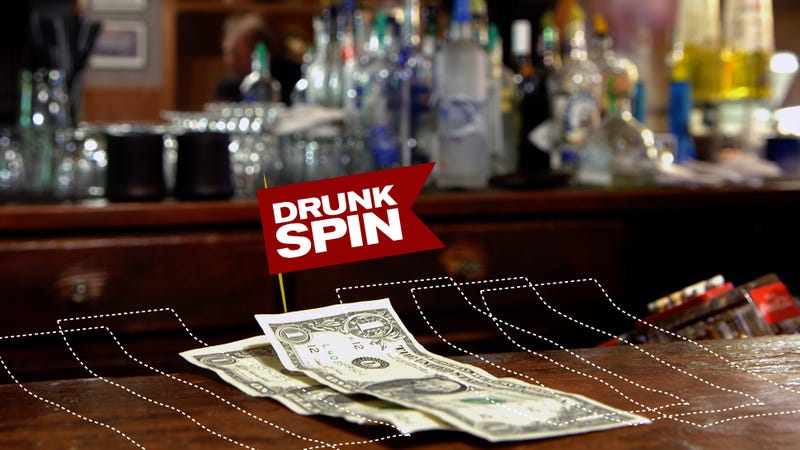 A friend recently asked Twitter if she should tip the guy who painted a room in her house. I told her painters are creeps and criminals and hers could be counted upon to gratuitize himself via her sock and silverware drawers, because I resort to stereotyping when I'm scared and confused, and I don't have any goddamn idea if you have to tip painters.
Why would you? You contracted this human to do a certain job for a certain fee, not a certain fee plus a floating percentage based on his ability to keep his paint off your carpet and his hands off your family. You hired him, he painted, you paid him, and maybe even let him borrow the toilet on his way out. What more does he want from you? But then again, movers expect triple-digit tips after a paid day of scaring your pets and scarring your furniture, and I've heard some of you billionaires even tip your auto mechanics.
I don't have finer things like cars and furniture, but I'm a sucker for a tip jar, which means I routinely tax myself 50 percent on a cup of coffee. I have no problem with this system, but why do I tip the coffee kid and not the dental hygienist? Why the pizza guy and not the UPS guy? American tipping customs are capricious and intimidating.
The simplest course is to toss a couple extra bucks to the wind a few times a day to make sure I'm not stiffing anybody, but I don't expect you to do the same. There are valid arguments to make against tipping providers of various services, but I can offer one firm and fair rule: You should always tip your bartender—every drink, without exception—and probably more than you currently do.
You should tip bartenders because drinking in a bar is purely recreational. You get to choose when, where, and why to pay a 300 percent markup for poison. Contrast that to the circumstances of your last move. Was it really a choice at all? Or was your relocation forced by divorce, eviction, or the neighbors forming a Red Hot Chili Peppers cover band? And, even if you moved of your own volition, did you get your security deposit back? Nope, and you won't get the next one either, and you're going to pay double cable bills for the first three months in your new hovel because you're too proud to kill yourself or call Comcast again.