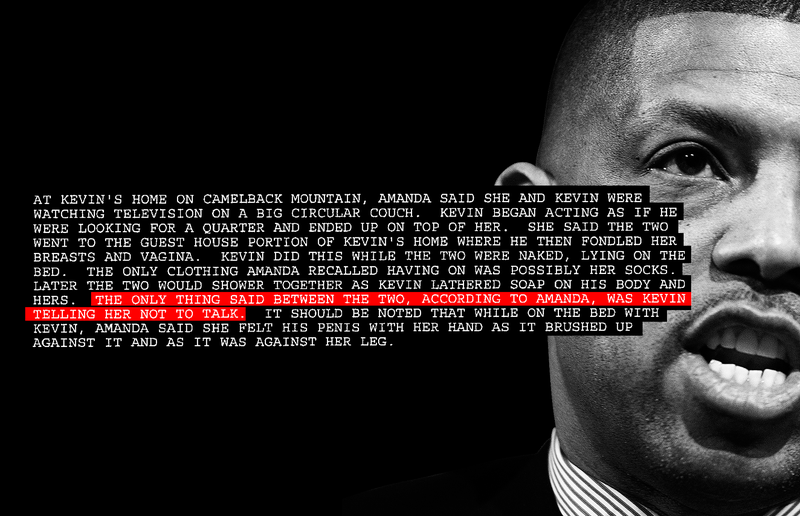 There is a photograph of a pile of pink and white paper hearts atop Mandi Koba's Facebook page. She cut the hearts out of hard copies of a 1996 police report from Phoenix, Ariz. The cops, according to the vintage report used in the arts and crafts project, were investigating "a celebrity involved in a reported child molestation."
Kevin Johnson was the celebrity. These days he's a politician, a national figure with aspirations to the governorship of California who's proclaimed himself "Little Barack" and worked closely with the Obama administration. Married to Michelle Rhee, face of the charter-school movement, he's positioned himself throughout his adult life as a sort of catcher in the rye for at-risk inner-city children through his work with a variety of charter schools and foundations, setting him up for his current run as the scandal-prone mayor of Sacramento, Calif. In 1996, though, he was one of the NBA's top stars, at the very height of a career with the Phoenix Suns that saw him make three All-Star teams and earn tens of millions of dollars.
Mandi Koba, 15 years old at the beginning of the events described in the report, was the child.