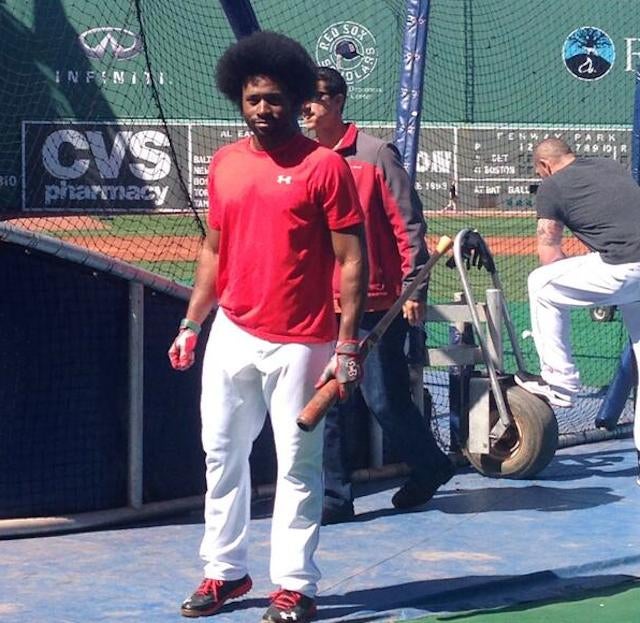 Red Sox outfielder Jackie Bradley, Jr. undid his braids, and now he's got a fantastic afro.
.@JackieBradleyJr has unleashed the fro! Now trying to find the perfect fit for his helmet #RedSox pic.twitter.com/0ppR1Ng0ft

— Alex Corddry (@ACorddry) May 17, 2014
His hair's still very visible from far away.
Jackie Bradley, Jr.'s fro is out, and oh my is it glorious. pic.twitter.com/EXb0UG6nYd

— Tim Britton (@TimBritton) May 17, 2014
The Sox play at 7 p.m., so we'll have to probably wait until then to see Bradley put a hat or helmet over his hair, and make it look even better.
Top photo via Joon Lee