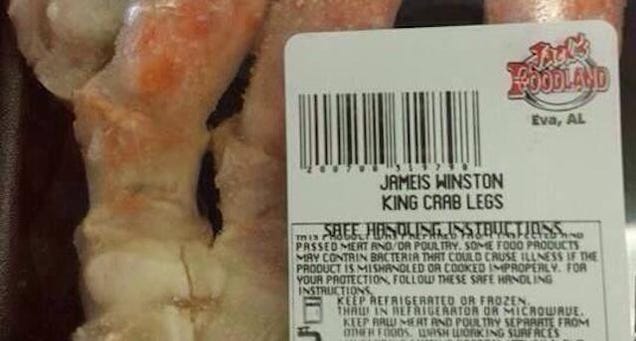 From Jack's Foodland in Eva, Al., comes this find, just a day after Jameis Winston was busted for shoplifting crab legs. In the future, all college football rivalries will be played out in the seafood aisles of the South.
at a grocery store by bama. college football is like no other. #rolltide pic.twitter.com/IHAy0FyUdd

— morgan galvin (@mkimbaa) May 1, 2014
The crab legs are sadly, not for sale. They're an in-store joke, the manager told For the Win.