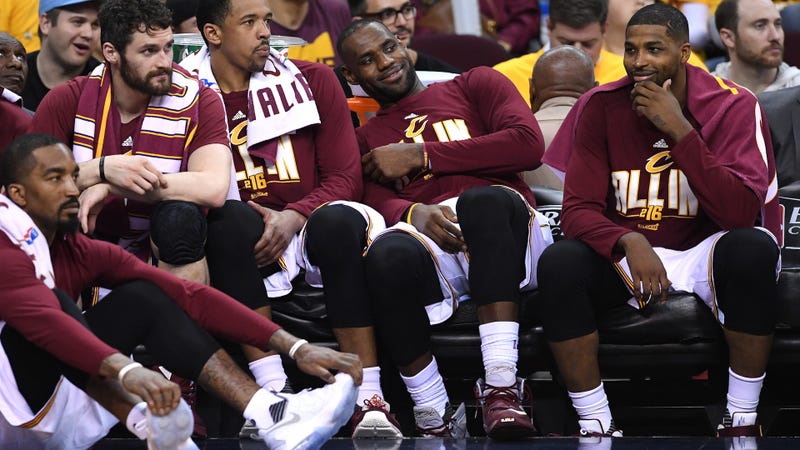 Before last night's nationally televised game against the Clippers, the Cavaliers announced that they'd be resting their three best players. LeBron James, Kevin Love and Kyrie Irving took a seat while L.A. breezed to a predictably easy victory. The NBA was, just as predictably, not pleased.
General manager David Griffin said that the league called him almost immediately after the decision was announced:
Clippers coach Doc Rivers criticized the move—"There is a fan base that probably bought tickets tonight to see LeBron James play for the first time. They didn't get a chance to see that, and that's not cool"—even though he'd just rested his own superstar, Blake Griffin, on Thursday. Cavs coach Tyronn Lue stood by it, noting that the team is in the middle of a six-game stretch in nine days and that both Love and Irving have injury concerns.
But more to the point, so far as the league is concerned, is the fact that this was the second Saturday night in a row where stars sitting on the bench led to a shitty nationally televised game: