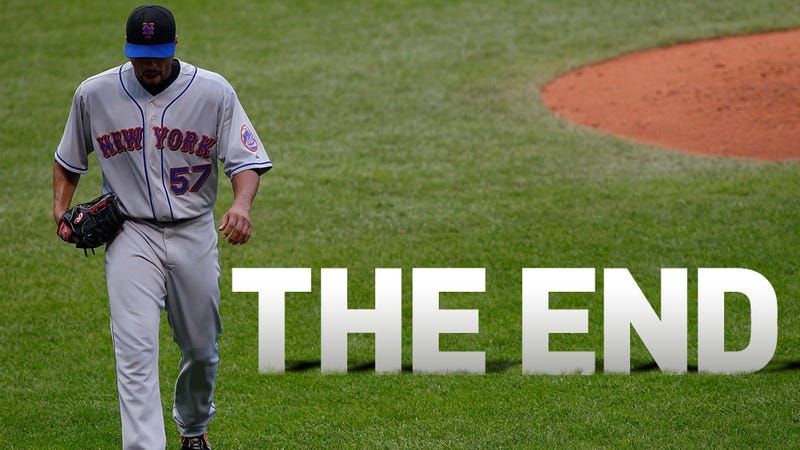 Johan Santana is done. He has another capsule tear, the same shoulder injury that sidelined him for all of 2011. He'll make the final decision this weekend whether to undergo surgery, the same surgery he had in Sept. of 2010, but this isn't the sort of thing that gets better with rest. He'll go under the knife, and won't play another game in a Mets uniform, and maybe not anywhere else either. Humans weren't meant to be pitchers, especially not ones as great for as long as Santana was.
GM Sandy Alderson confirmed the MRI diagnosis last night, as the Mets were preparing to break camp. Santana has re-torn the anterior capsule in his left shoulder, his throwing shoulder. "I think in all likelihood Johan will be lost to the Mets for the season," Alderson said.
Santana signed a six-year, $137 million deal after being traded to the Mets before the 2008 season. He would only play parts of four seasons in New York, and for much of those he was great. Not as great as in Minnesota, where he was the best pitcher in the world for three years or so mid-decade and seemed destined for the Hall of Fame, but still dominant, with an out pitch—the circle change—that's supposed to put less stress on a player's arm.