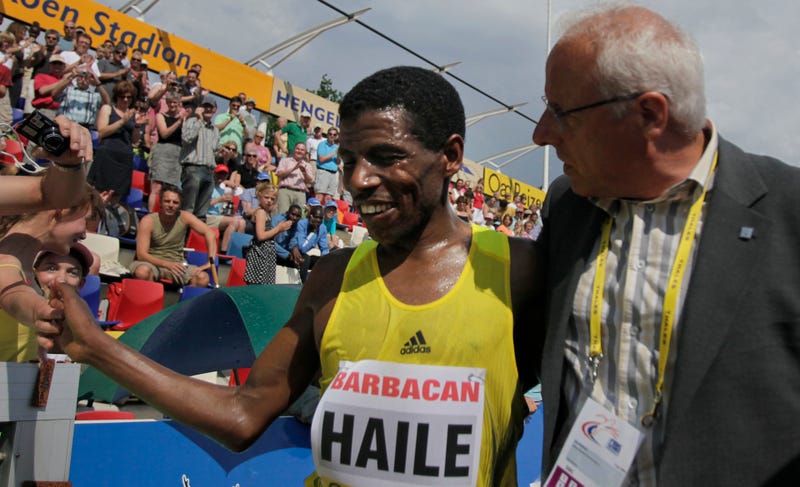 Jos Hermens had been talking for maybe four minutes, and already I had learned that he sexted his wife (he made a gleeful face and texting motions); that Americans are fucking uptight (also uptight about fucking) and that is the problem with our country; that his people, the Dutch, are so happy because they are free and out there and just have sex; that Hillary Clinton should simply say, "My husband did some foolish things, but I forgive him, and my husband is not running for president" and everyone would vote for her (we were talking before the election); that he is a feminist and thinks Donald Trump is an idiot; and that Dennis Kimetto doped, as evidenced partially by the fact that, "he is running like shit right now."

I reminded Hermens that he probably shouldn't say Kimetto had doped because he didn't have any proof, and that I was writing these things down. "Okay okay, say Kimetto is suspicious," he said, laughing and waving at my notebook before turning his attention to a mozzarella and pesto sandwich.
Hermens, 66, in a grey suit and pressed white shirt, open at the collar, his hair a ghost of its 1970s free-flying glory, was in the NYC Marathon media center chaperoning his star athlete and eventual race winner, Ghirmay Ghebreslassie, to a pre-race press conference. Though he'd only arrived from the Netherlands the night before, he was bright-eyed and energetic, volubly shaking hands. Yvonne van Haperen—Hermens's capable assistant and minder who manages his schedule and fills in names, dates, and other relevant facts that sometimes get lost in the firehose of Hermens's conversations—was there too, keeping things on track.