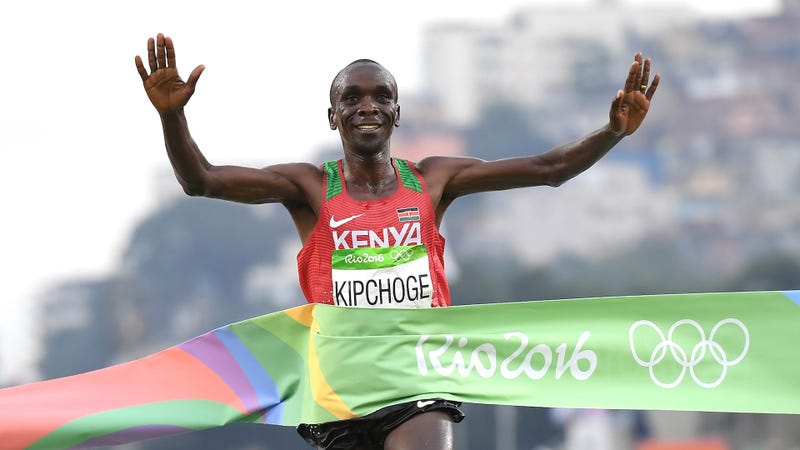 Whatever Nike is paying Kenyan star Eliud Kipchoge to crack the two-hour barrier in the marathon, it isn't enough.

Try as they might, the sporting goods salesmen from Beaverton, Ore., with their IV drips and scientifically snipped singlets and masks and medicines mailed in hollowed out books and tippity-top of the heap technology, cannot help looking a little silly. Or shady. Or both.
Now that Nike's flagship training group, the Nike Oregon Project, finds itself in hot water for alleged doping violations, well, Nike Global Director of Athletics John Capriotti should be down on his hands and knees, kissing Eliud Kipchoge's abundantly capillaried feet.