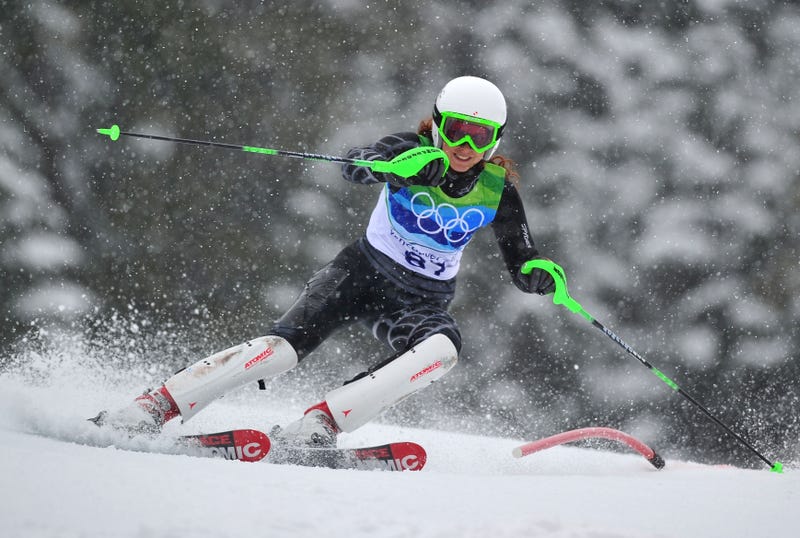 Lebanese slalom skier Jackie Chamoun is facing criticism in her home country, with even the Sports Minister calling for an investigation, after images from a topless calendar photoshoot emerged on the internet Monday.
The pictures were actually taken three years ago, and the calendar released this past November. It features male and female skiers (including Chamoun's teammate Chirine Njeim, who competed in Turin and Vancouver) in various states of undress, though all the naughtiest bits are covered up. But a behind-the-scenes video from the shoot that does have brief glimpses of nudity recently appeared, presumably to take advantage of Chamoun's Olympic appearance.
I hope you're proud of yourself for watching that whole thing just to see a combined 1.5 seconds of nipple.
The absolute best thing about the calendar is that it was shot by prince/pop-star/photographer/Olympic skier Hubertus von Hohenlohe. Is there anything Hubertus can't do? (The answer is of course not, he's Hubertus.)