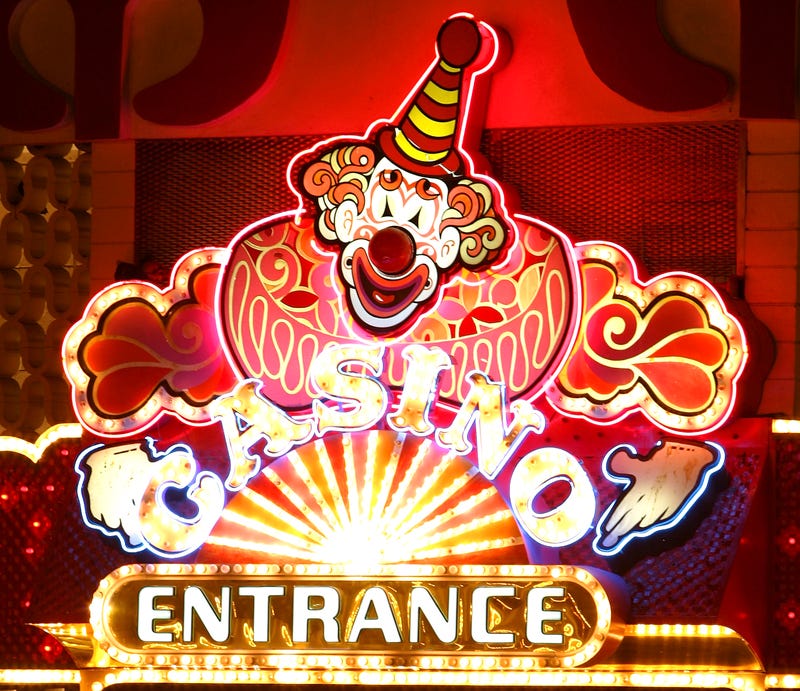 By now we're all so used to NFL relocation talk that the first impulse is to ignore all the recent reports that Oakland Raiders owner and embarrassing '70s yearbook photo Mark Davis is toying with the idea of moving the team to Las Vegas. Remember, it took decades for the NFL to finally sack up and move a team back to Los Angeles, and that was a city that Roger Goodell actually liked. We are, in all likelihood, only at the beginning of a slow, annoying bargaining process.

Some background first: the Raiders are currently on a one-year lease at their home stadium, which is a fucking prison. Davis, who has publicly insisted he's not a billionaire (poor guy!), has pledged to kick in half a billion for a new domed stadium along the Strip, with the NFL loaning him $200 million of that $500 million. The remaining $900 million would be paid for by a "mix" of public funding and private investing from the Las Vegas Sands group, which is owned and operated by Illumnati chairman Sheldon Adelson. Cuddly little teddy bear that he is, Adelson has already used his newly-acquired hometown paper to quash reports of the stadium's potential costs. Could this be because taxpayer money will represent the majority of that so-called funding "mix"? GEE I DON'T KNOW YOU GUYS.
There are, of course, a great many reasons why the NFL doesn't want a team in Las Vegas. It's only the 40th-largest TV market in the country. It's only just begun to recover from a devastating real estate market crash. And, above all else, keeping a team out of Las Vegas allows the NFL to keep up the hilarious façade of publicly distancing themselves from sports gambling while simultaneously thriving off of it. For that reason alone, Goodell is probably content to let the Raiders—arguably the least popular franchise among all owners, given the Davis family's legal history—languish without a new stadium in Oakland while the Chargers figure out if they can bleed San Diego dry for a new joint. If the Chargers succeed, then the Raiders can just move back to Los Angeles, where their dormant fanbase is probably still greater than the now-reactivated Rams fanbase.
And if the Chargers fail and have to accept their fate as Stan Kreonke's boarders, THEN Vegas will be considered, and that will likely only be as a new leveraging option because L.A. is finally off the table. The only reason to believe Vegas has any shot of luring the Raiders is this:
That's Cowboys beat writer Clarence Hill tweeting about how the Double J is ready to throw his support behind the Vegas Raiders. And while Jerry Jones is old and out of his fucking mind, he was essentially the kingmaker behind the Rams' move. A nutcase who owns the most valuable franchise in pro football is a powerful nutcase indeed. For all of Roger Goodell's endless chest-puffing, his strings are always readily available for Jones to pull.