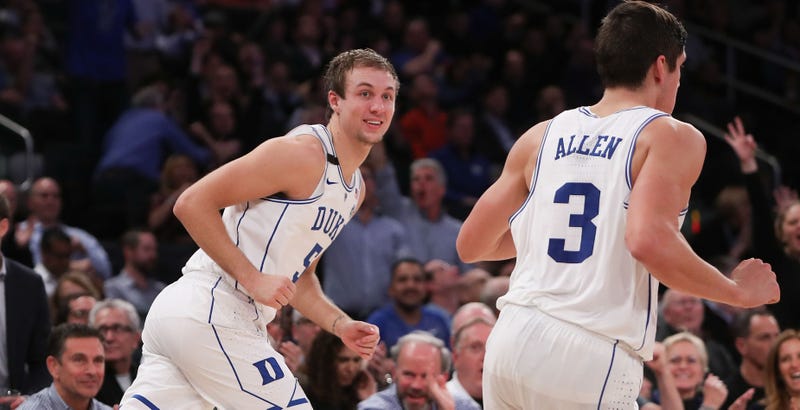 Luke Kennard was never supposed to be the star of this year's Duke team, but the sophomore shooting guard had another monster game against Florida last night, and, well, here we are. All you "Dook" haters might be fucked.
Last night, the Blue Devils impressively fended off Florida to claim an 84-74 win in Madison Square Garden; once again, it was Kennard who stood out as the team's top offensive threat. He dropped 29 points, three assists, and two steals to lead all scorers and add another balls-out performance to his 2016 résumé. He also talked some shit while he kept draining three-balls in the face of Florida defenders (he was 5-of-7 from deep on the night):
Okay, he really just said, "C'mon, man" a couple times, but he's trying. He'll get there. One must be patient with Duke guards—a shit-eating grin doesn't automatically mean it'll be backed up by decent shit talk. That takes time and training, which is fine, because Kennard's all set when it comes to a mentor.